Legends of the East: Bangkok to Singapore & Bali 2019
Savor three distinct flavors of Asia as you travel from Bangkok to Singapore to Bali via the Eastern & Oriental Express, experiencing the lush, pastoral countryside of Thailand and Malaysia along the way. Continue on to Bali, replete with stunning rice terraces, sun-soaked beaches, timeworn temples and palpable spirituality.
Sprawled out over an archipelago of 17,508 islands, Indonesia is a kaleidoscope of jaw-dropping natural scenery, diverse landscapes, sparkling beaches, and exotic temples. The island of Bali itself is peppered with exquisitely tranquil and elegant resorts, but beyond R&R, Bali is also known for its artistic wealth. A visit to Indonesia would be incomplete without a visit to Tanah Lot - a temple perched atop a seaside rock shaped by ocean tides - and an excursion to Ubud, where artisans sell Bali's famous handicrafts.  
Encounter the spirit of Asia as you journey from the vibrant, modern cities of Bangkok and Singapore, to the enchanted island of Bali.
Embrace the sophistication of travel by rail on a three-night journey from Bangkok to Singapore aboard the Eastern & Oriental Express.
Take in the soaring skyscrapers, luxury boutiques and neon nightlife of Bangkok and Singapore.
Discover the exquisite beauty of ox-tilled earth and floating lotus flower farms on your journey through rural Thailand and Malaysia.
DAY 1 - Arrive BANGKOK, THAILAND 
Arrive in Bangkok, where you are met and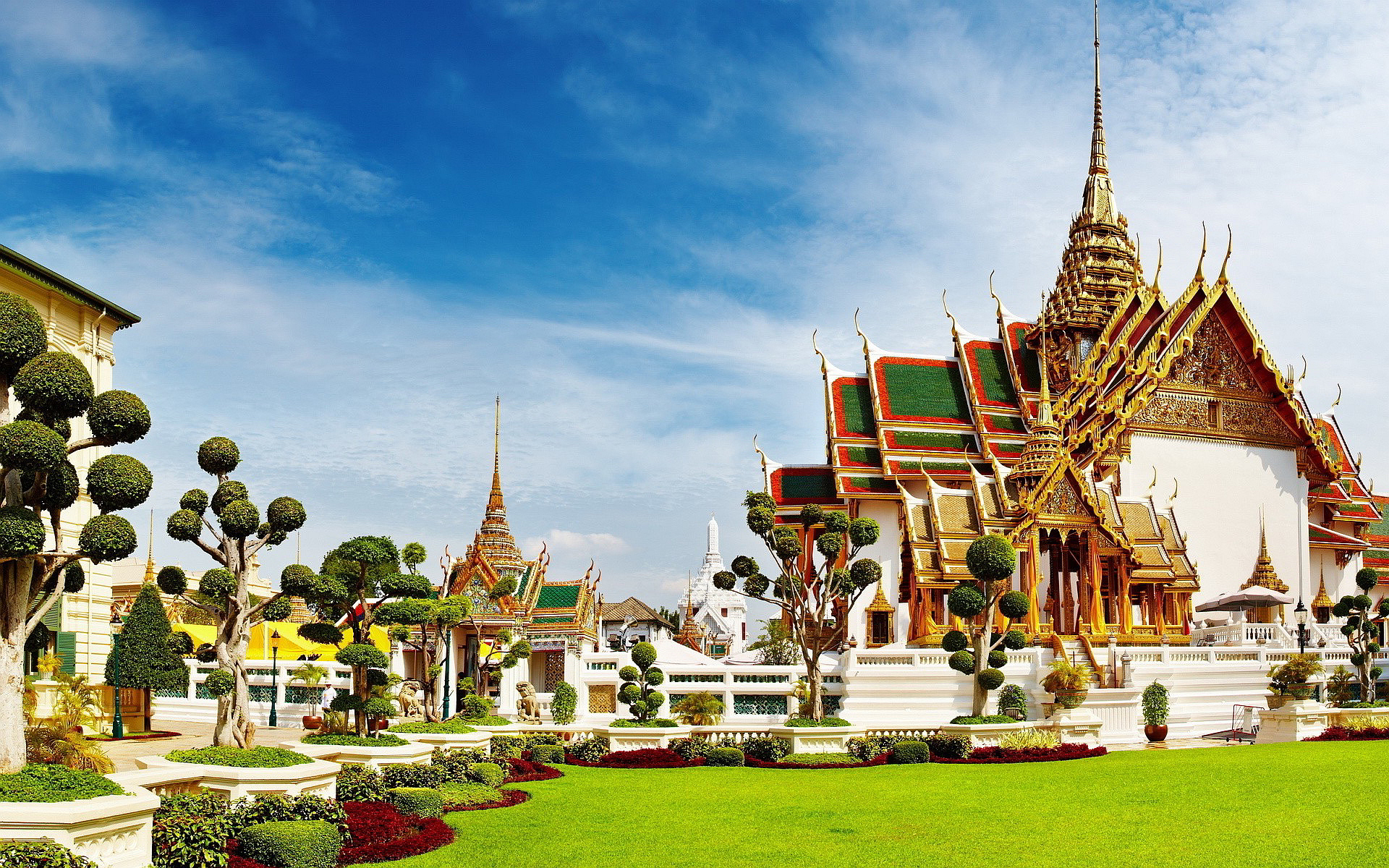 swiftly moved through customs before being transferred to your hotel on the banks of the Chao Phraya River.
The Peninsula Bangkok
DAY 2 - BANGKOK | WAT PHO'S SERENE RECLINING BUDDHA
Take a short cruise from your hotel and continue by tuk-tuk to the Grand Palace - the official residence of the kings of Siam - and later, Thailand. Visit the Emerald Buddha Temple, regarded as the most important Buddhist temple in Thailand. It contains an image of Buddha flawlessly carved from a single block of jade. Tour the temple of Wat Pho to view its gilded, 160-foot-long Reclining Buddha, while the musical sound of coins tossed into brass offering bowls punctuate your experience. At lunch, enjoy a special Thai cooking demonstration. This evening, gather with fellow guests for a cocktail and welcome dinner.
The Peninsula Bangkok | Meals: Breakfast, Lunch, Dinner 
DAY 3 - BANGKOK | ABOARD THE EASTERN & ORIENTAL EXPRESS 
Visit a local temple to witness a Thai Buddhist blessing ceremony. After some time at leisure, transfer to the railway station and board the iconic green-and-gold coaches of the Eastern & Oriental Express. Savor a superb dinner in the dining car as the train travels out into the countryside, passing rice fields, villages and water buffalo. Throughout your journey, take in sweeping views of the lush scenery from the colonial-style, teakwood observation car. Retire to your cabin, transformed from a private lounge with banquette-style sofa into a cozy bedroom, all by your steward, who is at your service around the clock.
Eastern & Oriental Express | Meals: Breakfast, Dinner
DAY 4 - KANCHANABURI | BRIDGE ON THE RIVER KWAI 
This morning, arrive at River Kwai Bridge Station in the rural town of Kanchanaburi. Disembark the train to board a boat and cruise down the Kwai Yai River with your fellow passengers. A local historian shares insights into the infamous span built by allied prisoners of war under the command of the occupying Japanese army during World War II. Back on shore, stop by the Thailand-Burma Railway Centre and Don Rak War Cemetery to learn more about the historic events dramatized in the classic 1957 film, The Bridge on the River Kwai. Reboard the train and continue toward Malaysia, gathering in the dining car for an elegant formal dinner.
Eastern & Oriental Express | Meals: Breakfast, Lunch, Dinner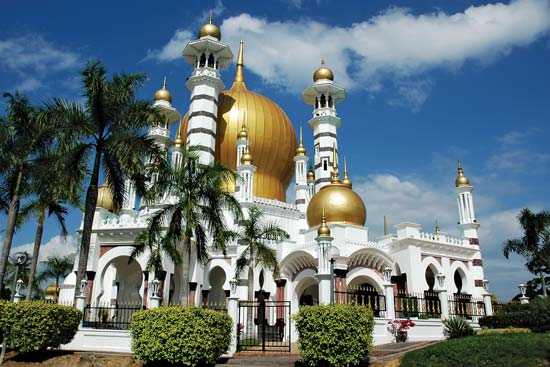 DAY 5 - KUALA KANGSAR, MALAYSIA | ROYAL TOWN 
Savor a leisurely breakfast in your cabin as the train intersects picturesque limestone massifs rearing from rice fields. Relax in the observation car or saloon lounge, watching the passing scenery. After lunch aboard, disembark for a guided tour of Kuala Kangsar and Ubudiah Mosque, one of Malaysia's most majestic. Next, explore the Royal Museum of Perak, an ornate structure built for Sultan Iskandar Shah in 1926. Constructed entirely of wood and woven bamboo, the building was erected without the use of a single nail. Continue on to view works at the Sultan Shah Gallery. Rejoin the train as it continues southward through the lush rainforests and rural coast towns of peninsular Malaysia. Tonight on board, dress for dinner and enjoy a nightcap in the piano bar on the final evening of your elegant journey by rail.
Eastern & Oriental Express | Meals: Breakfast, Lunch, Dinner
DAY 6 - SINGAPORE | CITY IN A GARDEN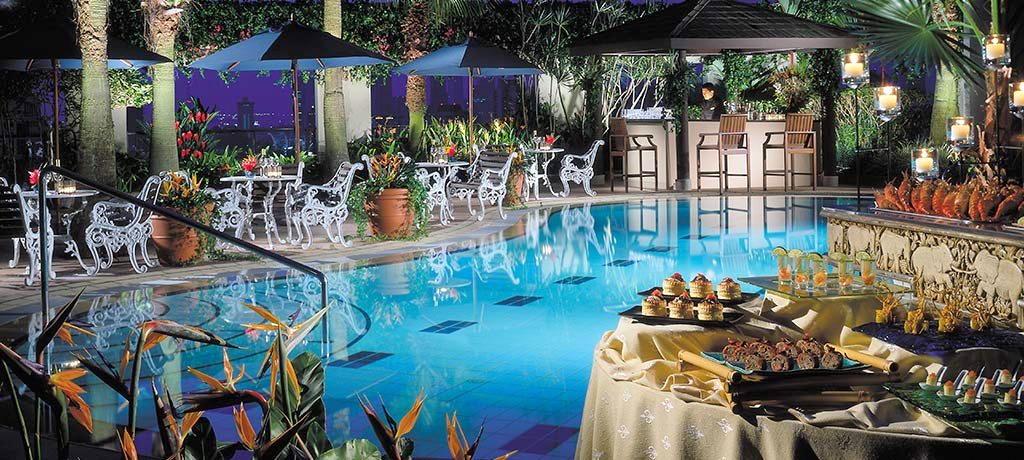 Upon arrival in Singapore, you are greeted with an orchid garland. Get your first glimpse of this diverse and dynamic "City in a Garden" as you drive through the Civic District en route to your luxurious hotel. After lunch, enjoy an afternoon at leisure exploring the city on your own, shopping an eclectic mix of stores, or relaxing in the hotel. Later in the evening, gather with your fellow travellers for dinner at a local restaurant.
Four Seasons Hotel Singapore | Meals: Breakfast, Lunch, Dinner
DAY 7 - SINGAPORE | EPICENTER OF DIVERSITY
Begin with a visit to the National Orchid Garden, a lush oasis boasting a colorful display of 60,000 orchids representing 400 species and more than 2,000 hybrids. Keep a careful lookout for Vanda - or "Miss Joaquim" - Singapore's national flower. Continue on to sample Singapore's diverse international flavors with a visit to Little India and Arab Street's Sultan Mosque. Next, take in the harbor-side vistas of Merlion Park. After lunch at a local restaurant, embark on an afternoon bumboat cruise down the Singapore River into Clarke Quay. Continue on to Thian Hock Keng Temple, one of Singapore's oldest Buddhist-Taoist temples, and explore Singapore's Chinatown market. Later, tour Katong and Joo Chiat, two bustling enclaves showcasing the city's baroque Peranakan architecture.
Four Seasons Hotel Singapore | Meals: Breakfast, Lunch
DAY 8 - BALI, INDONESIA | RICH CULTURE & NATURAL BEAUTY
Fly a short flight to Denpasar today, your gateway to Bali. Transfer inland to your resort, driving through lush tropical forests. Enjoy the remainder of the day at leisure, perhaps exploring surrounding villages by bike or meeting a local rice farmer to learn how they cultivate their crops.
Four Seasons Bali at Sayan | Meals: Breakfast, Lunch, Dinner 
DAY 9 - BALI | HOLY WATER TEMPLE
Begin with an excursion to the Holy Water Temple of Sebatu. Watch as Hindu pilgrims partake in a spiritual cleanse, joyfully splashing in the sacred, curative waters fed by the fountain's cascading spigots. Next, head to Ubud for time at leisure to explore the village's tradition of craftsmanship, strolling among artisan shops surrounded by lush rice paddies and sacred shrines. After lunch, your afternoon is free to explore on your own or enjoy the many activities on offer at your resort.
Four Seasons Bali at Sayan | Meals: Breakfast, Lunch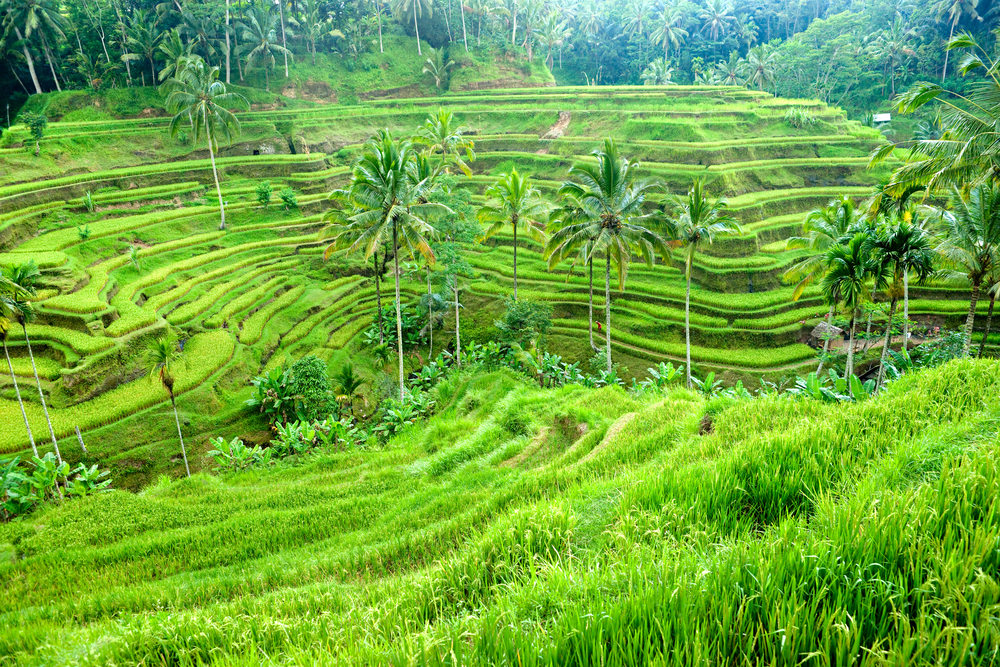 DAY 10 - BALI | A PARTING REFLECTION 
Today, travel to the rocky coastal outcropping of Tanah Lot Temple,
the most iconic in a chain of sea temples that dot the coastline. Highly venerated by the Balinese, the solemn temple sits atop a striking tower rock that is isolated from the shore by the sea at high tide. Try your hand at capturing this, the most photographed temple in Bali, before continuing to your next resort, overlooking Jimbaran Bay and its stunning beach. Gather tonight for a farewell dinner at one of Bali's most spectacular restaurants, enjoying ocean views while you dine.
Four Seasons Resort Bali at Jimbaran Bay | Meals: Breakfast, Dinner
DAY 11 - BALI | A SUNSET CELEBRATION
Enjoy a morning of leisure at your hotel, perhaps indulging in a spa treatment, lounging on the beach or playing a game of tennis. Head out for a final excursion to Pura Luhur Uluwatu Temple, one of the region's most revered sites. Perched 250 feet above the water on a sheer cliff, it offers a perfect vantage point to the beach below, one of the island's best surf spots. Watch the huge waves roll in and crash against the cliffs, keeping an eye out for the playful monkeys that inhabit the area. At sunset, take in a captivating Kecak Dance as you overlook the ocean from atop a towering cliff. Dating from the 1930s, this mesmerizing performance blends Hindu traditions with Western influences, culminating in a spectacle of hypnotic chanting, elaborate costume and rhythmic dancing. Reflect on your incredible journey as the sun bathes the sea and sky in the ebbing glow of twilight.
Four Seasons Resort Bali at Jimbaran Bay | Meals: Breakfast, Lunch
DAY 12 - depart BALI 

After breakfast, transfer to the airport and depart for your international flight home.
Meals: Breakfast
Legends of the East by Rail: Bangkok to Singapore & Bali 2020
12 Days from $12,995 | Limited to 18 Guests | OCT 16 - 27, 2020 | NOV 3 - 14, 2020
by Marco Polo Journeys | A&K in association with Resorts & Charted Courses
Call 800-757-6422 for Details
Note: This trip can be customized per your personal wishes as an independent journey.