Crystal Endeavor - An Enclave for Luxury and Adventure
From the World's Most Awarded Luxury Cruise Line comes the world's largest and most spacious luxury expedition yacht, Crystal Endeavor™. With a sleek design built to PC6 polar class specifications, she will explore the farthest reaches of Earth. From the Arctic to the Antarctic and far-away lands in between, a voyage of fascinating discovery awaits. Intimate and elegant, Crystal Endeavor™ welcomes just 200 sophisticated travelers with all-suite, butler-serviced luxury – the perfect balance to a voyage teeming with rugged adventure. The World's Premier Luxury Expedition Yacht sets sail for adventure in August 2020! 

EXTRAORDINARY SIX-STAR SERVICE:  Explore undiscovered
corners of the world as you indulge in Crystal's legendary six-star service and welcoming hospitality. Expansive all-suite all-balcony butler-serviced accommodations and delectable Michelin-inspired cuisine with a continuous pour of fine wines and spirits, paired with unmatched choices for bold adventure ashore  .. These are just a few of the luxuries you'll encounter on a Crystal Endeavor™ journey.
100 LUXURY SUITES:  Sail in splendid comfort among the largest and most spacious accommodations in expedition cruising – each a sanctuary of style and comfort and all featuring private verandahs and butler service. Soft earth tones and vibrant shades of blue accentuate contemporary spaces for relaxation and entertainment.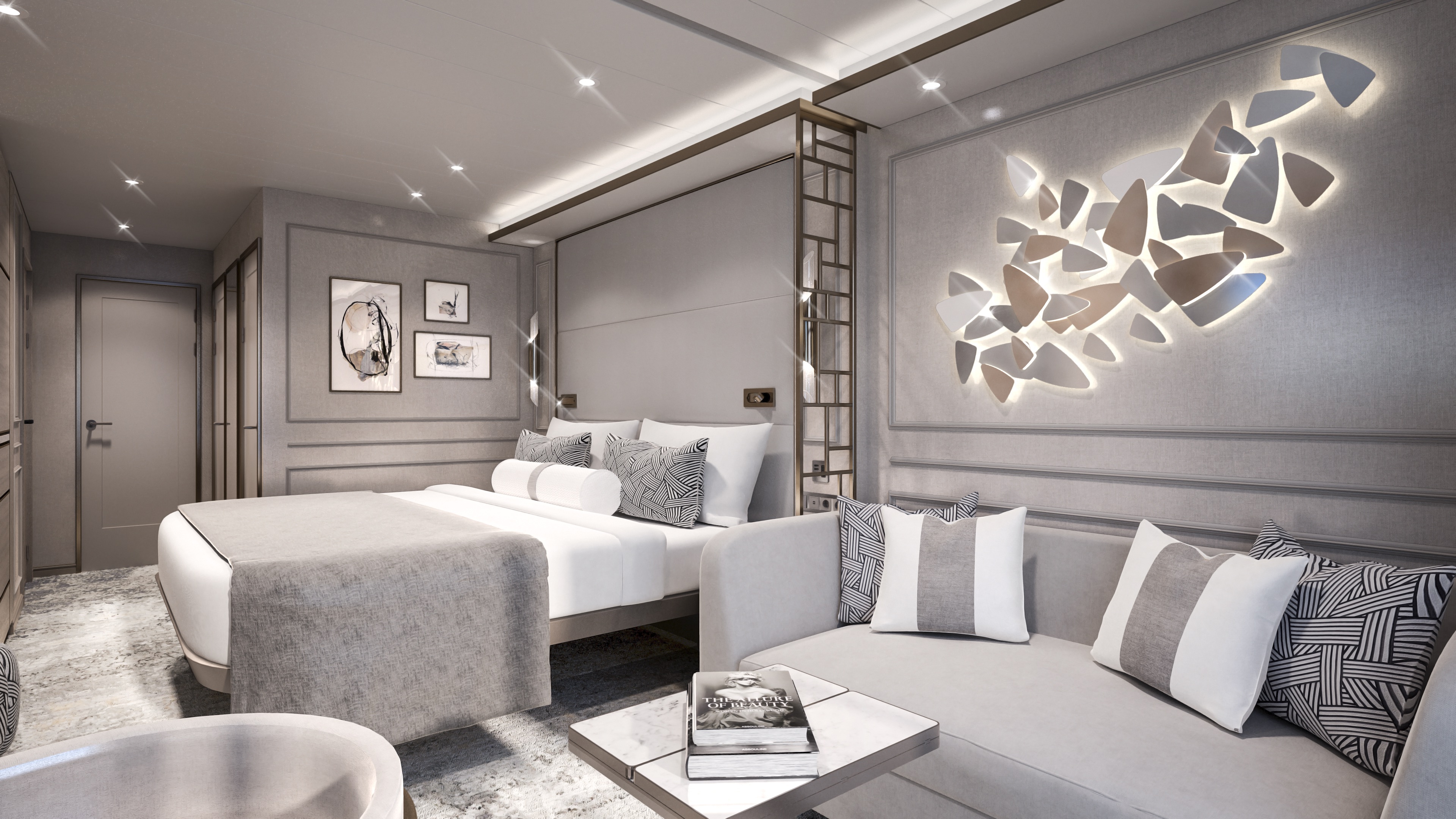 6 DINING OPTIONS:  Discover unmatched culinary options with flexible, open-seating dining in each of the yacht's six stunning venues. 
UMI UMA & SUSHI BAR  -  WATERSIDE  -  MARKETPLACE  -  PREGO  -  BISTRO ENDEAVOR  -  THE PANTRY & ROOM SERVICE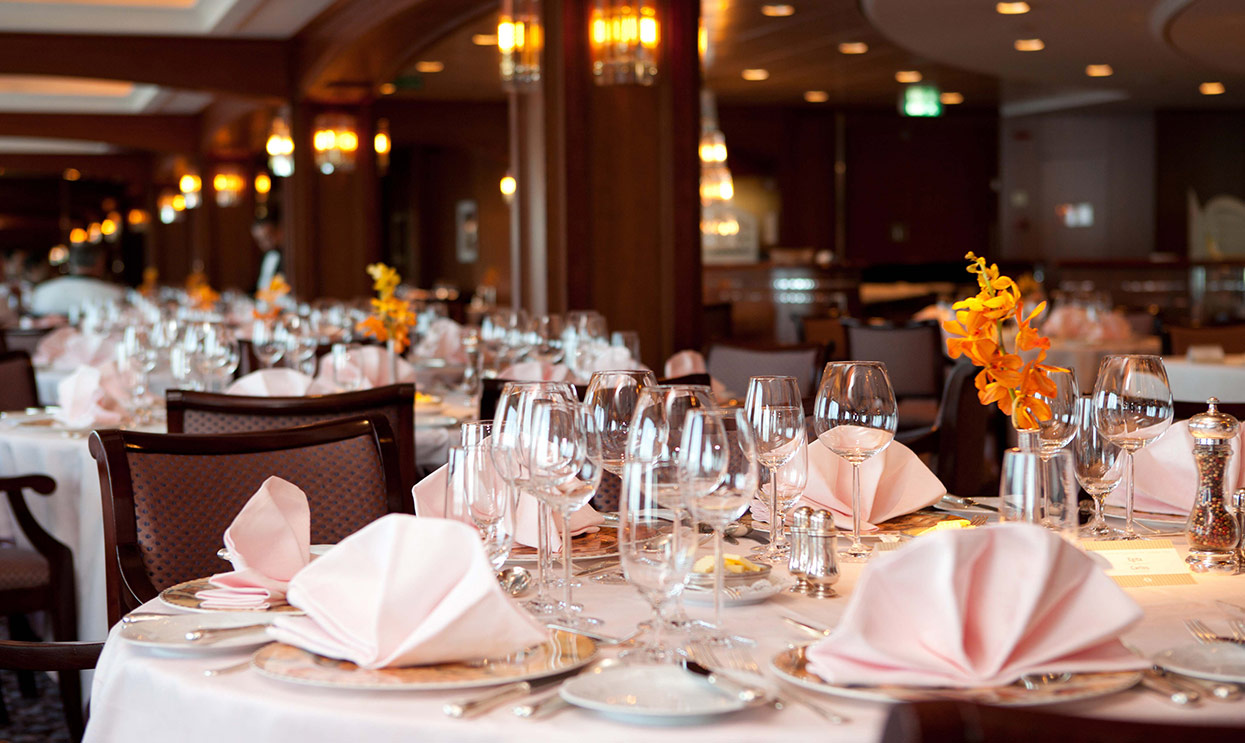 AWARD-WINNING CULINARY EXPERIENCES:  Savor Crystal's acclaimed Michelin-inspired cuisine and 24-hour room service, including Nobu Matsuhisa's exclusive Umi Uma & Sushi Bar. Every meal aboard Crystal Endeavor™ tempts the senses into an unmatched world of culinary excellence. Crystal's award-winning chefs craft Michelin-level cuisine with passionate perfection, inviting guests to awaken their inner gourmand. With all-inclusive dining and open seating in every venue, expert wine sommeliers and an endless pour of acclaimed vintages and premium spirits, each meal is an extraordinary adventure, leaving you utterly curious for the next. "There is only one mission: Buy the best and do the best, to make the best!" Nobuyuki "Nobu" Matsuhisa, Legendary Japanese Chef 
SPA & WELLNESS:  An indulgent full-service
spa and salon with extraordinary views, and a state-of-the-art fitness center.
2-STORY SOLARIUM:  For inspiration day or night, discover expansive views from the yacht's two-story, glass-enclosed solarium. Day into night, relax in this ultra-modern, indoor retreat complete with a swimming pool, Jacuzzi and breathtaking views.
UNWIND :  Relish personalized butler service, and one of the industry's highest staff-to-guest ratios.
WANDER:  Explore exotic destinations with a collection of included Crystal Expedition Adventures.
GAZE:  Enjoy nightly entertainment, enrichment programs, and the only casino aboard an expedition yacht
SUBMERGE:  Go snorkeling amidst underwater treasures, or explore aboard the yacht's own submersible. 
SOAR:  Get a bird's eye view of exotic wonderlands aboard a thrilling helicopter journey.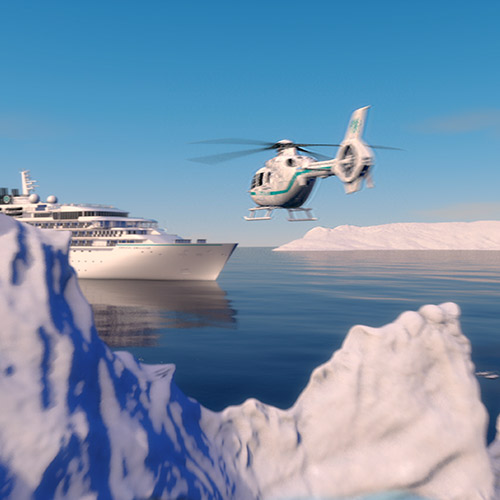 .
SPECIALLY EQUIPPED FOR EXOTIC LOCALES
Beyond typical routes, and far past destinations frequented by most ships, Crystal Endeavor™ forges her own path using anchor-free dynamic positioning technology to hover over underwater treasures without impact. Custom-built for Arctic adventure, the PC6 strengthened hull of the Endeavor™ allows the vessel to navigate the world's most remote regions, from the Arctic to Antarctica.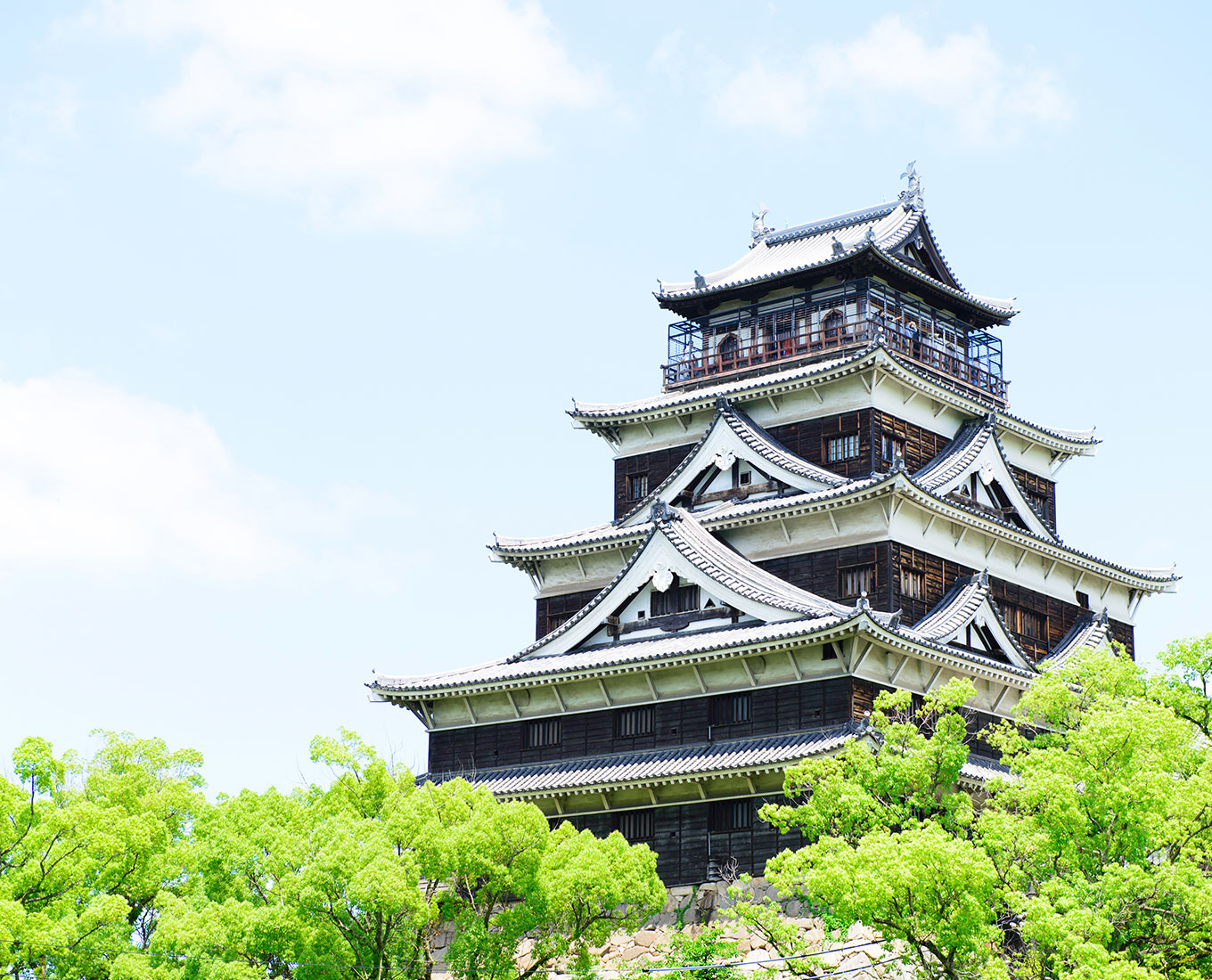 Embark on a journey of inspired discovery to the furthest corners of the world. Whether you are called to explore the timeless empires of Asia, the white wilderness of Antarctica, or the underwater wonders of the Great Barrier Reef, each voyage showcases adventures well off the beaten path. On her maiden voyage, Crystal Endeavor™ will explore the Russian Far East, sailing from Tokyo on August 10, 2020 on a journey encompassing the Far East of Russia and Japan. As a guest of this inaugural cruise, you will enjoy an inclusive overnight pre-cruise stay and are invited to participate in the christening of the yacht before embarkation.
Call for Details, Cruise Itineraries and Pricing  800-757-6422 | 954-766-8899 | 212-757-5858