A New Silver Moon is On the Horizon

Built by cruise lovers, for cruise lovers, Silver Moon will be the epitome of 21st century luxury travel. With a capacity to accommodate 596 passengers, Silver Moon will maintain the small-ship intimacy and spacious all-suite accommodations which are the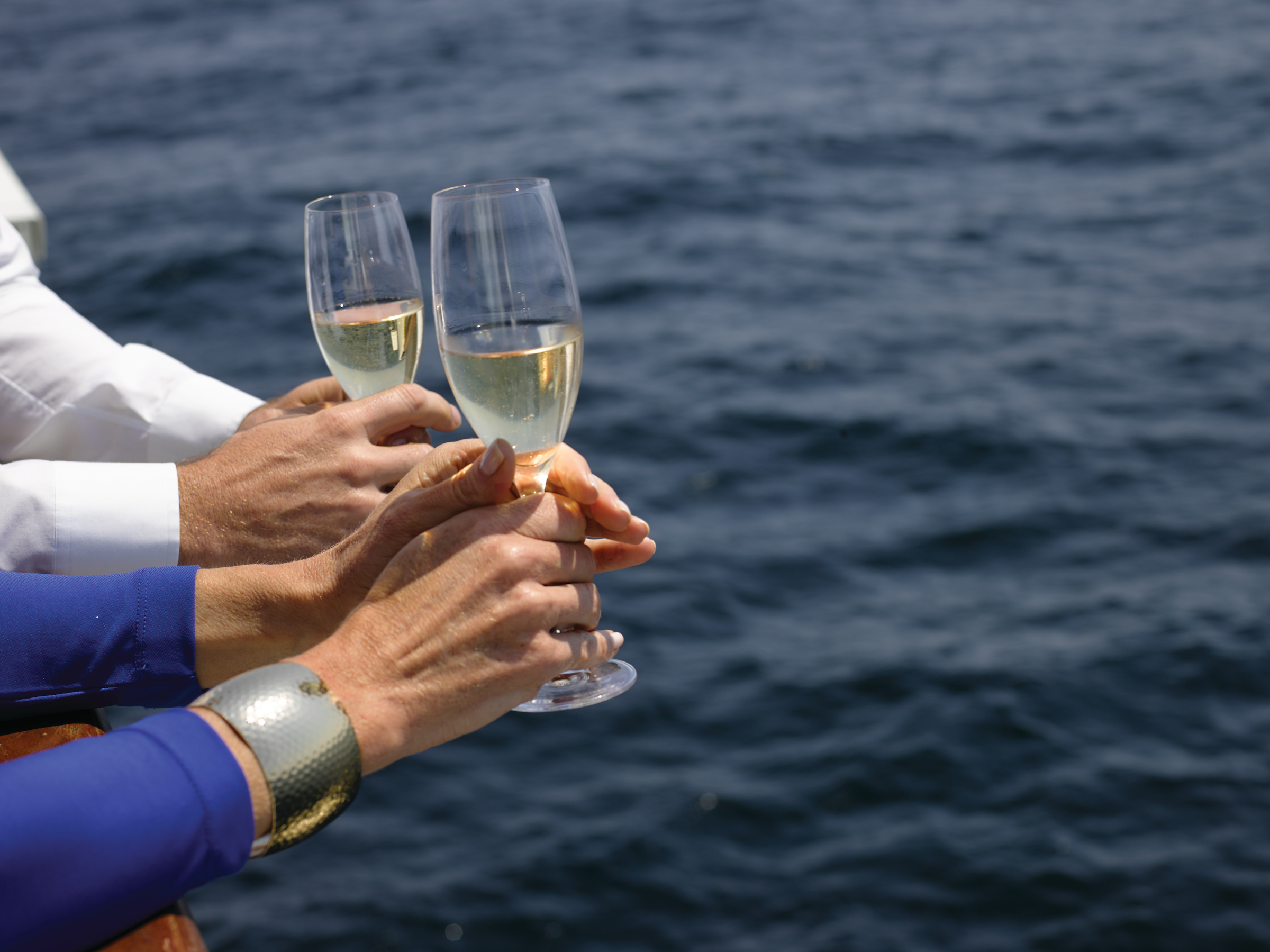 hallmarks of the Silversea experience. Building on the phenomenal success of Silver Muse, Silver Moon – to be delivered August 2020 – will mirror her sister ship and will establish a new era of Silversea. A new moon is coming!  
Silversea's new ship, Silver Moon will be, without question, an inspirational work of art. The best place between sea and sky, 8 dining venues, spacious outdoor areas and up-to-the-minute technology will make her simply heavenly.
SUITES
All suites will feature balconies and butler service. Silver, Royal and Grand Suites all will offer one- or two-bedroom configurations. The highest category - the four Owner's Suites - measure 947 to 1,055 square feet with 129-square-foot verandas and feature bedrooms separate from living and dining areas. Entry-level balcony suites measure 387 square feet (including a 64-square-foot private balcony).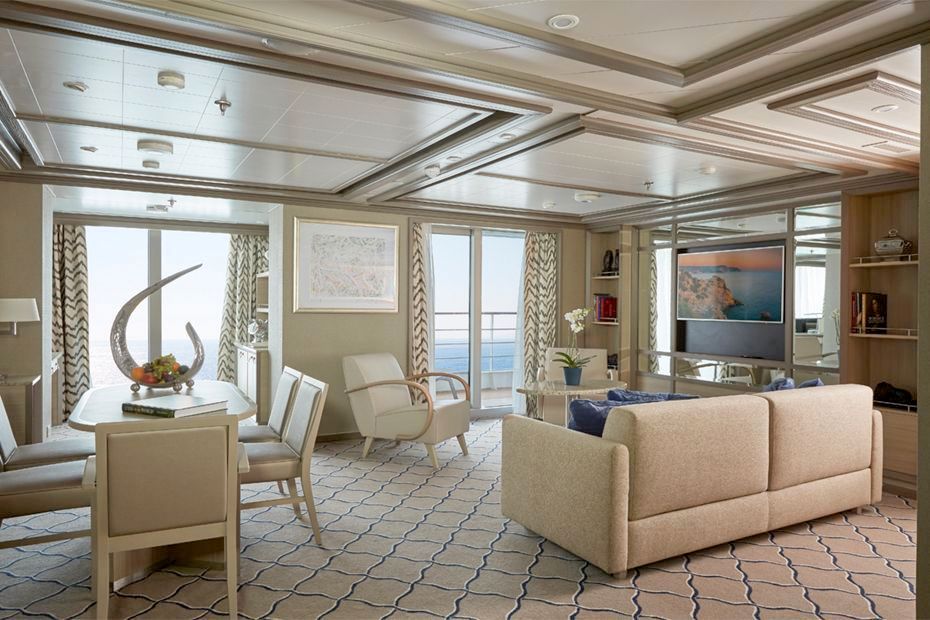 DINING OPTIONS
The ship will have 8 restaurnts: ATLANTIDE (European cuisine and seafood), KAISEKI (Japanese), INDOCHINE (Asian fusian), LA DAME by Relais & Chateaux (French), SILVER NOTE (tapas in a jazz club setting), LA TERRAZZA (buffet by day, Italian by night), The GRILL/HOT ROCKS (alfresco grilled meat and seafood) and SPACCANAPOLI (pizza). The ARTS CAFE will serve snacks like morning pastries and afternoon tea; like its sister venue on the Muse, it will have cheerful art, comfortable furnishings for hanging out and a collection of books cultivated by London bookshop Heywood Hill.
DISCOVER MORE
The ZAGARA SPA offers an extra-fee thermal suite complete with thalassotherapy pool and private sun deck. Maintain your fresh look throughout your luxury cruise. Services are available for men and women.
TOR'S OBSERVATION LIBRARY is a multipurpose space: parts lounge, library, coffee station, bar and cheese buffet. The eponymous lounge carries its name well. Set on the highest level at the very top of the ship, this is a quiet space for reading and reflection while being dazzled by the undulating seascapes that are constituent to life on board. Borrow a book from the in-house library, read the papers or just embrace the tranquillity of being at sea. 
VENETIAN LOUNGE - The grandeur and magic of music and theatre. The experience of being transported by performance. That satisfying feeling of seeing an evening show … Welcome to Venetian Lounge, a place where the arts of theatre and music meet with full-scale productions and feature films. Paying tribute to a golden age of glamour, Venetian Lounge offers belle-époque style cabaret seating with intimate tables and chairs subtly placed between the rows of comfortable tiered banquettes. As the stage lights dim, soak up the atmosphere, relax and enjoy a night of dazzling sights and sounds.
MAIDEN SEASON OF SILVER MOON
After the inaugural 11-night voyage from Trieste to Rome (Civitavecchi) on August 6th 2020, Silver Moon will spend three months in the Mediterranean before moving to Fort Lauderdale on November 8th (2020) from Barcelona. For the first time, economy class air (and transfers) will be included in all newly released voyages.
MUCH MORE TO FOLLOW SOON . . .
Call for Details, Cruise Itineraries and Pricing  800-757-6422 | 954-766-8899 | 212-757-5858