Suspended in Mid-Air - A Lofty Getaway
Africa is a landscape full of diversity. With the latest additions in air connectivity you can now sweep across the continent, experiencing the very best in an 11-night itinerary. Combine a city escape in Cape Town - frequently dubbed the best city in the world for good reason - with the roaring wildlife action of Kenya's Maasai Mara, and top it off with the tranquility of the world's most exclusive private island in the Seychelles. This suggested itinerary marries privacy and exclusivity at three properties that all have one thing in common: generous-hearted hospitality and tailor-made exceptional experiences, encouraging you to immerse yourself in the exquisite natural beauty of your surroundings. Etched in luxury, this is one for the ultimate list.
DAYS 1 – 4
3 nights | Cape Town, South Africa - ELLERMAN HOUSE
Ellerman House is the quintessential urban retreat for discerning luxury travelers. Located in Bantry Bay, the small, privately-owned hotel offers spectacular Atlantic Ocean views against the dramatic backdrop of Lion's Head. With easy access to local attractions, Ellerman House provides the perfect base to explore the Mother City. Modern cuisine, an interactive cellar of vintage wines, and an extensive art collection enhance a world-class experience that is authentically South African.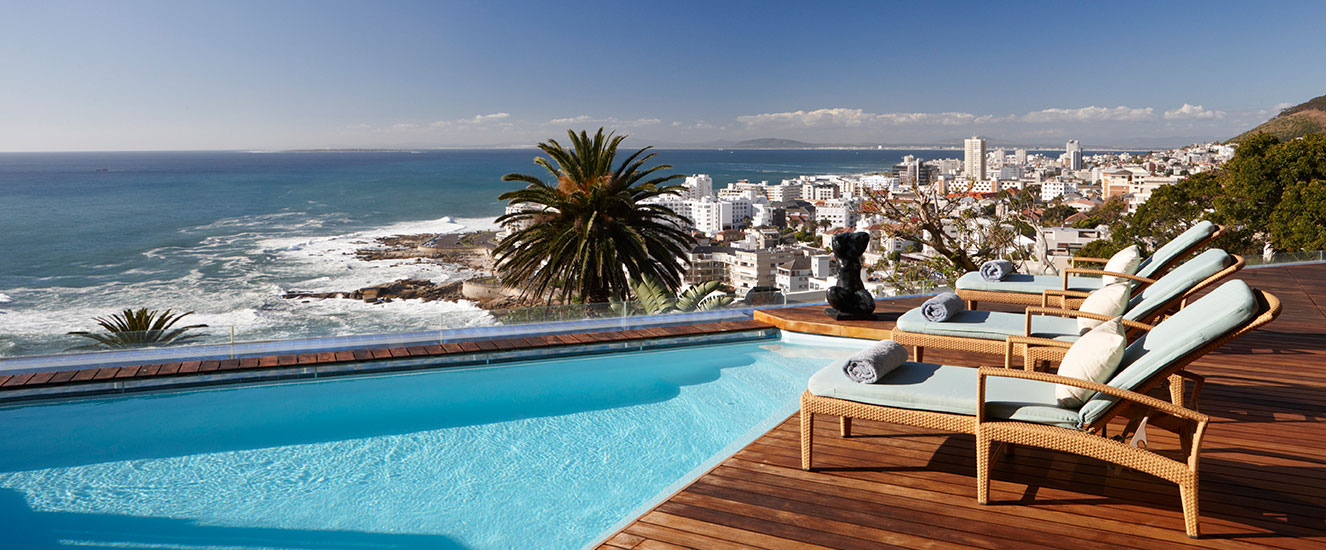 In addition to its art collection, wine is taken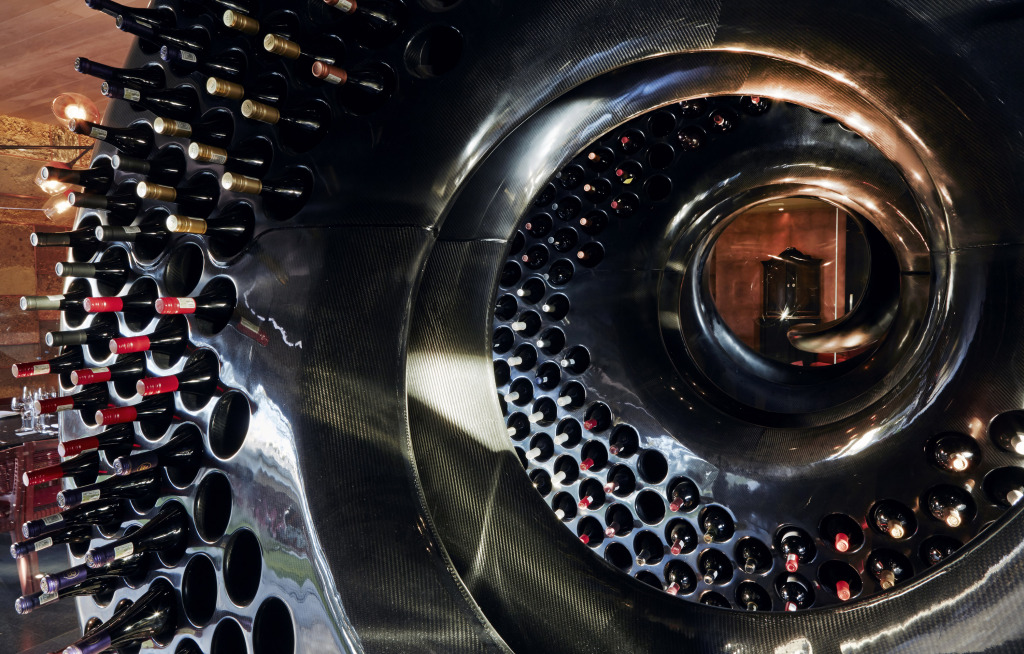 very seriously at this Edwardian Mansion, and the hotel's 7500-strong collection of South African wines represents both established and emerging labels from the Western Cape's world-renowned wine regions. For over a quarter century, Ellerman House has been at the forefront of hospitality innovation. Prepare to be immersed in rich South African culture while tasting local flavours and enjoying the sounds of local musicians in one of country's most exclusive addresses.
Travel: Fly direct from Cape Town to Nairobi on Kenya Airways. From here, Angama Mara is best accessed by private charter, there are several scheduled daily flights that land at the lodge's private airfield, located just a few minutes away.
DAY 4 – 8
4 nights | Maasai Mara, Kenya - ANGAMA MARA
Welcome to Angama Mara, a remarkable owner-run safari lodge inspired by the Swahili word for 'suspended in mid-air'. Located high above the floor of Africa's Great Rift Valley, Angama Mara overlooks Kenya's Maasai Mara, considered by many as the loveliest game reserve on the continent. Named in honour of the Maasai people who call this corner of Africa home, the Mara is world renowned for its exceptional populations of lion, leopard, cheetah, herds-a-thousand-strong of buffalo, the rare black rhino and of course thriving elephants. In approximately July of each year, the Great Migration arrives for an annual four-month stay.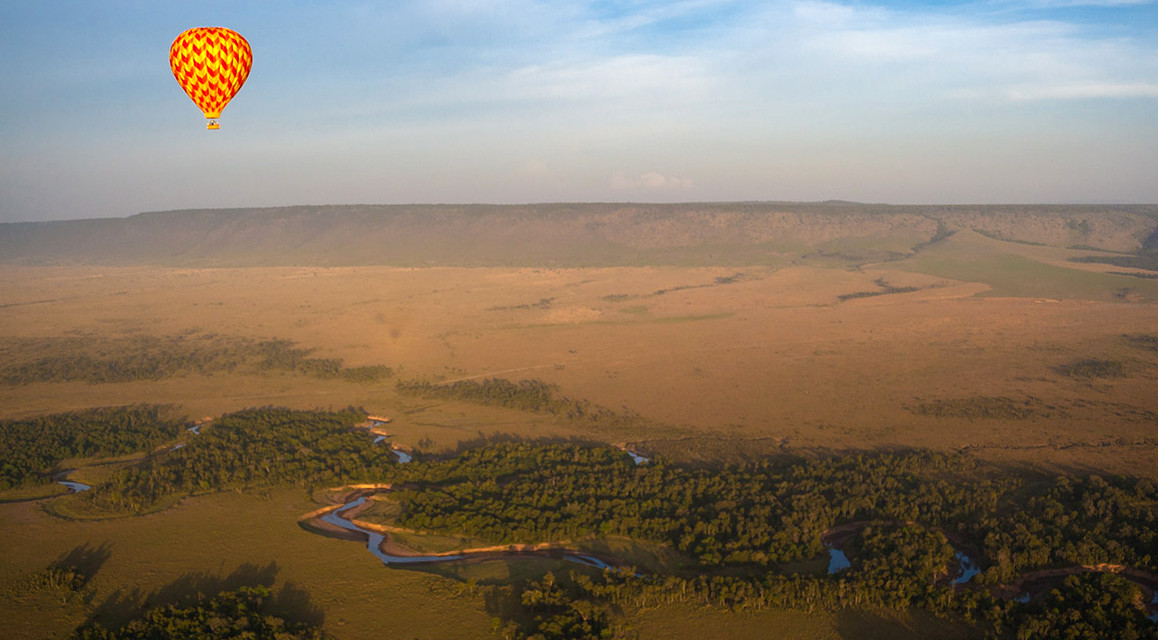 Husband and wife Steve and Nicky Fitzgerald saved their best for last. After delighting top-end travellers for over 30 years – building and operating over 60 luxury lodges across Africa and India for &Beyond – the beauty of the Angama Mara site drew them out of retirement.
Days at Angama Mara are as action-packed or as gentle as you choose them to be. A mere 10- minute drive from the lodge, and you can experience hot air ballooning, walking safaris, cultural visits to neighbouring Maasai villages – or simply do nothing at all.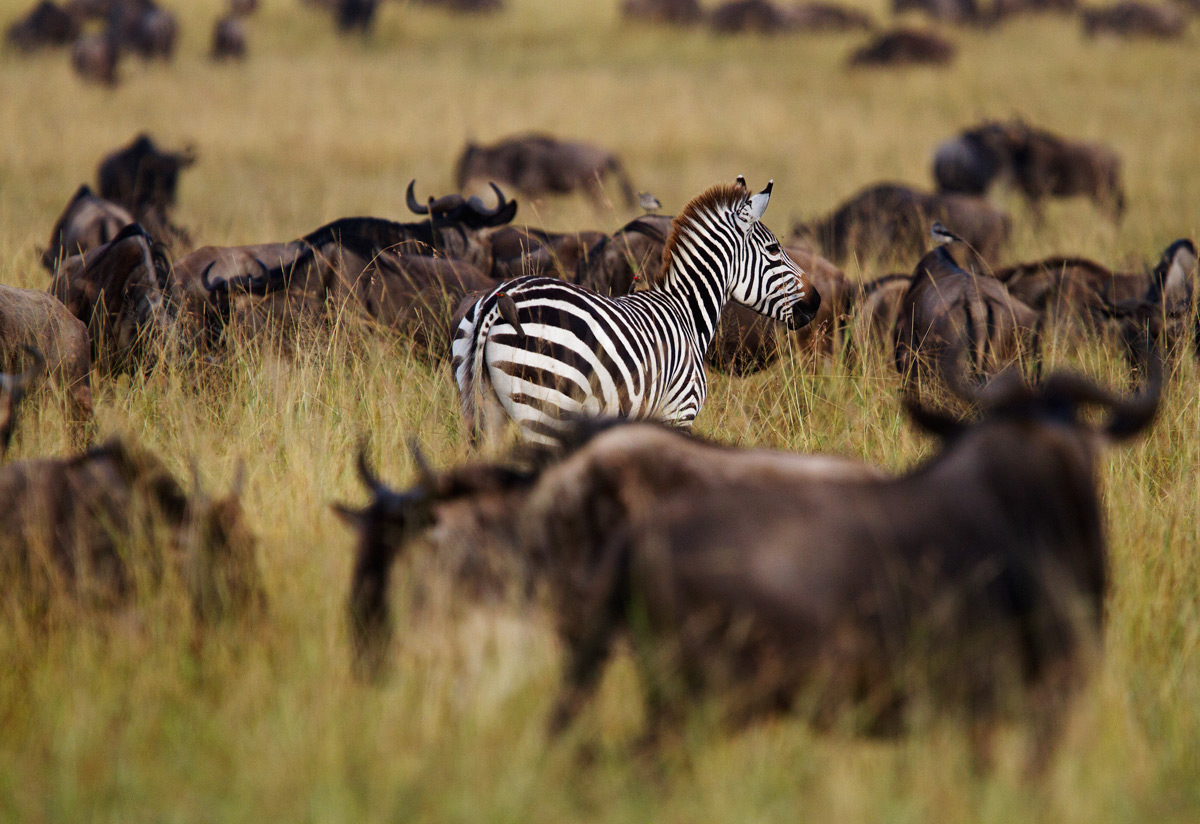 Floating effortlessly over the Maasai Mara in a hot air balloon is one of Africa's iconic experiences: as the
sunrise unfolds slowly to the East, the legendary Mara River winds and twists beneath you, and the great plains of East Africa open up in front of you, keep your wits about you and your binoculars in hand to spot the wildlife lurking in the grass, or a pride of lions on an early morning hunt. With an early, pre-dawn start, this is an experience not to be forgotten, and completed in style with a celebratory champagne breakfast under an acacia tree in the middle of the reserve.
Travel: Fly direct from Nairobi to Mahé, Seychelles. From Zil Air Lounge, located right next to Seychelles' International Airport, take a scenic 20-minute flight to North Island's private helipad.
DAY 8 – 12
4 nights | North Island, Seychelles - NORTH ISLAND, SEYCHELLES
A private-island sanctuary for guests and endangered species alike, North Island is renowned for its luminous white beaches, lush tropical environment, filigree reefs and azure Indian Ocean. End your journey in a place of uninterrupted time and an infinite sense of space. On land or in water, North Island provides so many choices for spending time memorably - from diving with turtles to private beach movies under the stars. With only 11 villas, you'll feel like it's your very own island. The combination of discreet service and generous spaces creates an exclusive, relaxed ambience.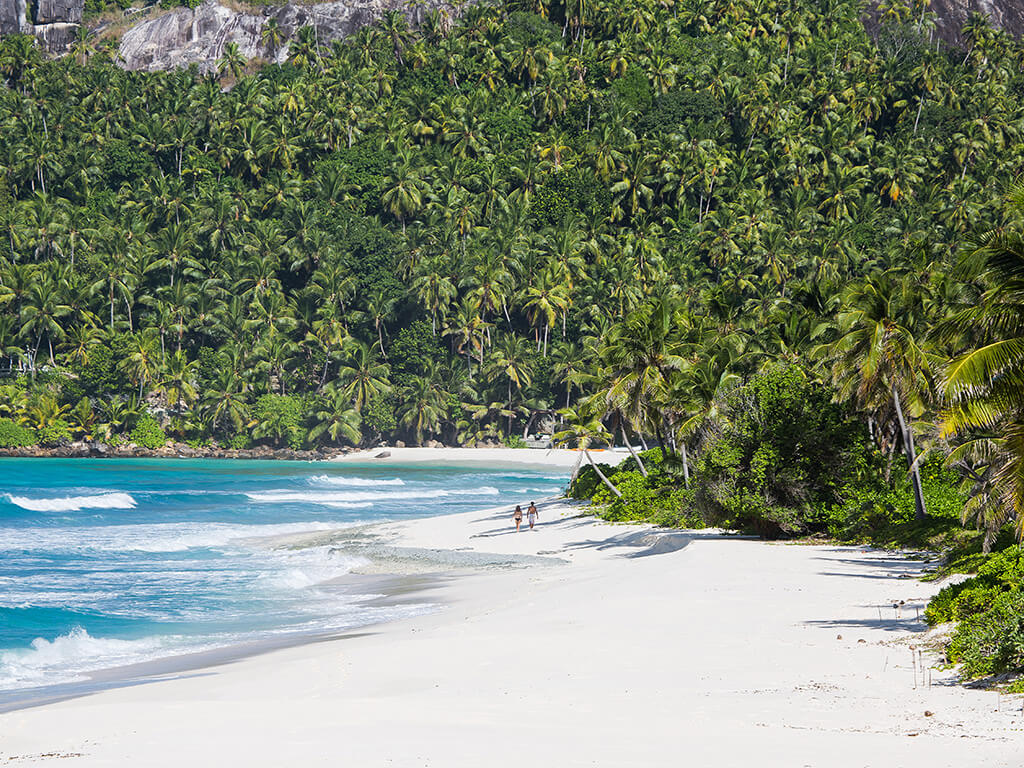 Guests can choose from a generous list of activities including kayaking, scuba diving and stand-up paddling - all without leaving this beautiful, lush island. Activities, lessons and guided excursions are all included as part of your completely customized experience. Optionally, extra full-day excursions on board one of our fully-equipped guest boats let you explore more of what Seychelles has to offer – the culture, cuisine, and scenery of North's Islands sister islands Praslin, la Digue and the magic of creole Mahé.
Just as Spa Hill overlooking East Beach provides sublime sunrise views for early risers, so the bar at West Beach is the perfect place to end the day, sipping on a cool cocktail, as the tropical sun slips below the horizon. North Island is all about your perfect island moments.
Travel: You can now fly direct from Mahé International Airport to London Heathrow with British Airways.
Call for Details and Pricing - 800-757-6422