A Fantastically French Experience - S.S. Bon Voyage
The S.S. Bon Voyage will be coming to the Dordogne and Garonne Rivers next Spring 2019! Introducing S.S. Bon Voyage, who will be joining S.S. Joie de Vivre and S.S. Catherine on France's waterways as Uniworld's newest Super Ship. Inspired by the renowned wine and gastronomic expertise of the region, S.S. Bon Voyage will be a fantastically French experience through and through - from its design scheme all the way to the new culinary experiences onboard. We invite you to be among the first to experience Uniworld's newest Super Ship next spring!
After an extensive full-ship renovation, the River Royale will reemerge as the S.S. Bon Voyage. The S.S. Bon Voyage will debut a completely different look - including a redesigned top deck with an added swimming pool and lounge area and with an adjacent casual dining venue featuring lighter fare with a local spin and chef-led cooking classes. Inside, 4 new gorgeously-appointed suites will be introduced, as well as marble bathrooms throughout the ship, an enhanced dining room with an added chef demonstration area, and a new bistro inspired by Bouillon Pigalle in Paris. All finished perfectly in the unique and beautiful design aesthetic that Uniworld is known for, and paired with the addition of more crew members for a higher crew-to-guest ratio. Join us next Spring onboard Uniworld's newest luxurious Super Ship - the S.S. Bon Voyage.

CRUISE ITINERARIES FOR S.S. BON VOYAGE
BRILLIANT BORDEAUX (2019) - 8 DAYS FROM BORDEAUX TO BORDEAUX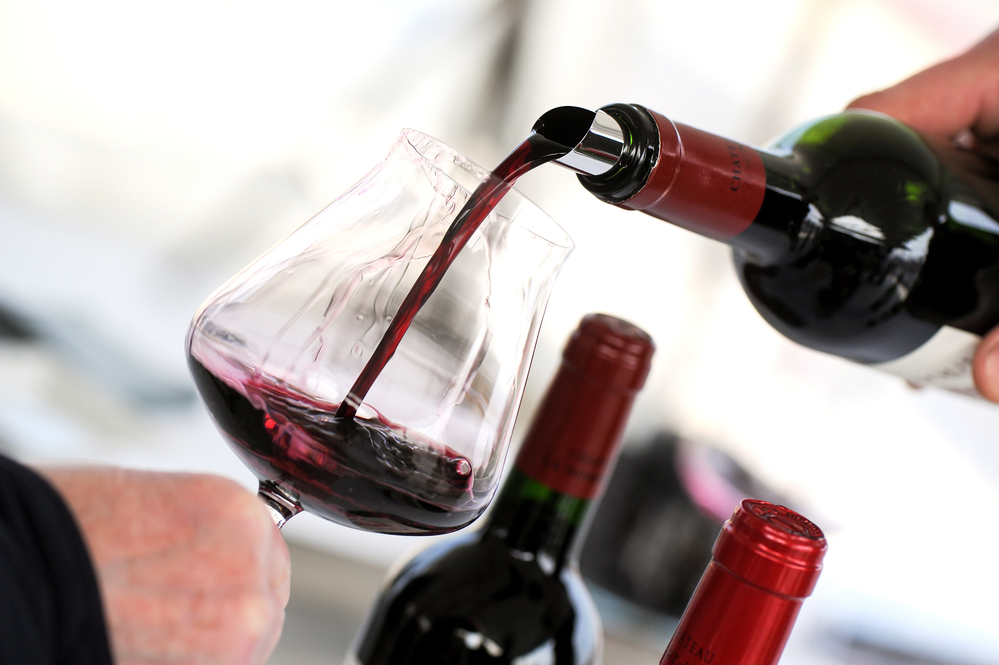 SHIP:  S.S. Bon Voyage
From its noble châteaux to its breathtaking estuary, Bordeaux is an oenophile's paradise and every traveler's dream. Uncover the proud legacy and heritage of Southwest France. Set sail along three stunning rivers, the Garonne, Dordogne and Gironde, on one fascinatingly historical and invigorating journey. Explore the country's breathtaking backdrops, wines and cultural treasures across the region in Bordeaux, Fort Médoc, Cadillac, Blaye, Libourne and more. Wander through archaeological marvels, historic landmarks and magnificent vineyards where you'll be treated to a sampling of quintessentially French experiences. Enjoy an exquisite wine tasting in Fort Médoc before discovering World War II in France from the enemy's point of view with a visit to a defensive army camp and portions of the Atlantic Wall.
A PORTRAIT OF MAJESTIC FRANCE (2019) - 15 DAYS FROM PARIS TO BORDEAUX
SHIPS:  S.S. Joie de Vivre, S.S. Bon Voyage
The quintessential voyage for gourmets, oenophiles and lovers of all things French. This picture-perfect journey blends your passion for the good life - art, culture and gastronomy - with a broad sweep of lovely French landscapes. Experience the romance of Paris and then sail the Seine to Normandy, discovering the gems of the region. Marvel at magnificent Rouen Cathedral, and tour the former smugglers' harbor in Honfleur and follow in the footsteps of Monet at his beloved Giverny. Then travel to beautiful Bordeaux and delight in the countryside of southwest France. Explore Roman Saint-Émilion, with its astonishing Monolithic Church, and ancient Blaye, with its famous citadel. Journey through a land of noble wines, tasting the flavors of the regions as you go.

Enjoy the best France has to offer with Uniworld's plethora of exclusive excursions (including an exclusive wine tasting of famous Médoc and Sauternes wines and an extraordinary evening tour of Bordeaux) as you cruise four rivers, visit bustling cities and charming towns and sample myriad culinary delights. 
The difference is in the details. 

All-Inclusive Luxury including: 
Impeccable Service 
Intimate and Beautifully Designed Ships carrying an everage of just 130 guests 
All Gratuities
All-scheduled Airport Transfers
In-suite Butler Service
Elegant Riverview Staterooms and Suites
Delicious Onboard Dining
Unlimited Beverages (including premium spirits and wines)
A variety of Personalized Excursions led by English-speaking local experts
A number of Excursions curated Exclusively for Uniworld guests
Well-Equipped Onboard Fitness Center
Onboard Exercise & Wellness classes 
Bicycles and Nordic Walking Sticks for onshore use
Shipwide Internet and Wi-Fi access
Onboard Entertainment and Signature Lectures
Call for Details, Cruise Itineraries and Pricing  800-757-6422 | 954-766-8899 | 212-757-5858