A Unique Week's Vacation: Safari + Mauritius
   "You gather the idea that Mauritius was made first and then heaven, and that heaven was copied after Mauritius."   ~   Mark Twain
Southern African style and Mauritian elegance reign supreme in this delightful and oh-so-romantic getaway. For a unique week's vacation, blend Kruger National Park's Singita Lebombo Lodge with the warm island breezes and magic of Mauritius. This combination is the stuff that holiday dreams are made of - delivering solitude, beauty, wildlife, and luxury.
Suggested Itinerary-At-a-Glance:
Day 1:  arrive Johannesburg / The Saxon (B)
Day 2:  Kruger National Park / Singita Lebombo Lodge (B,L,D)
Day 3:  Kruger National Park / Singita Lebombo Lodge (B,L,D)
Day 4:  Kruger National Park / Singita Lebombo Lodge (B,L,D)
Day 5:  Mauritius / One&Only Le Saint Géran - Mauritius (B)
Day 6:  Mauritius / One&Only Le Saint Géran - Mauritius (B)
Day 7:  Mauritius / One&Only Le Saint Géran - Mauritius (B)
Day 8:  Mauritius / One&Only Le Saint Géran - Mauritius (B)
Suggestion:  Hop NON-STOP from Port Louis to Mahe Island, Seychelles to EXTEND your holiday. 
ITINERARY DESCRIPTION: 
Start out in South Africa, one of the most romantic
places on earth with a luxurious combination of African style and European flair. Upon arrival in Johannesburg, signature meet-and-greet services will make you feel secure from the moment you arrive. From here, your driver-guide will deliver you to The Saxon, voted the World's Leading Boutique Hotel for many consecutive years. Tucked away in the tranquil and quiet suburb of Sandhurst, the Saxon's suites are drenched in warm African sunlight, evoking serenity in their use of marble, light wood, and subtle Eastern-influenced geometric décor and African artifacts. Enjoy a delightful evening here, where world-class chefs ensure that guests are treated to fine cuisine using the freshest local ingredients. Relax at the Spa or explore the hotel's extensive South African contemporary art collection.
The following morning, a short local flight will take you on safari into the breathtaking bushveld of Kruger National Park. Your exclusive accommodations at Singita Lebombo Lodge - inspired by an eagle's nest - afford a spectacular view of the N'wanetsi River and the foothills of the Lebombo Mountains. Each retreat is decked out in expensive details of Egyptian cotton and soft textures, contrasting with the steel and organic interiors and imaginative woods of the private deck. This is your chance to experience a true seamlessness with nature, relishing birds-eye views from the glass-enclosed rooms with the option to sleep out on the private deck under the starlit African sky, suspended in magnificence above the spectacular wilderness.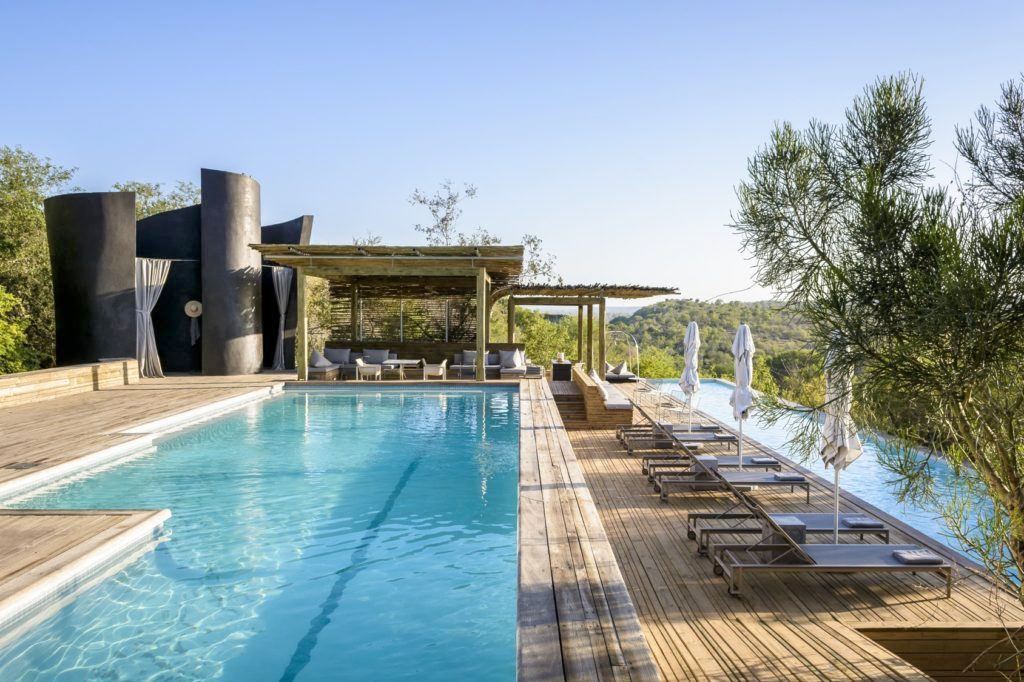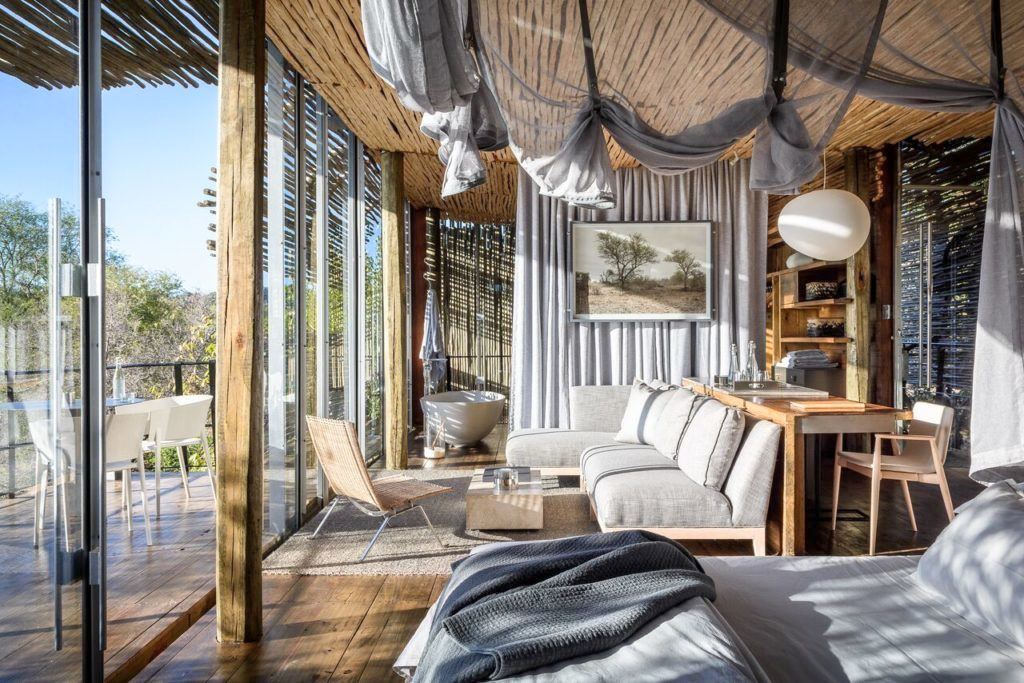 Enjoy the next three days at Singita Lebombo Lodge, where expert guides and trackers will accompany you into the lodge's 33,000 acre concession in search of the Big Five and other residents of the Kruger. This specific concession within Kruger is best known for its mountain-dwelling pride of lions and an incredibly dense population of animals large and small - from rhino and giraffe to elephants and leopard. Besides twice daily game drives searching for the Big Five, you'll enjoy spending time at the cliffside main deck above the river, sampling fine food and drink. Sister property, Singita Sweni, houses a gracious spa and fitness center, wine shop, and impressive gift boutique and gallery.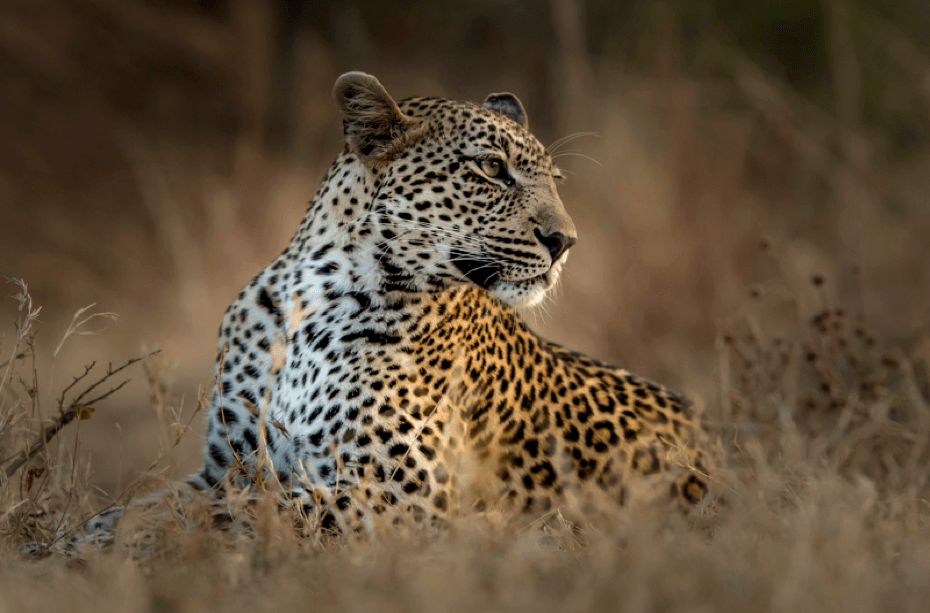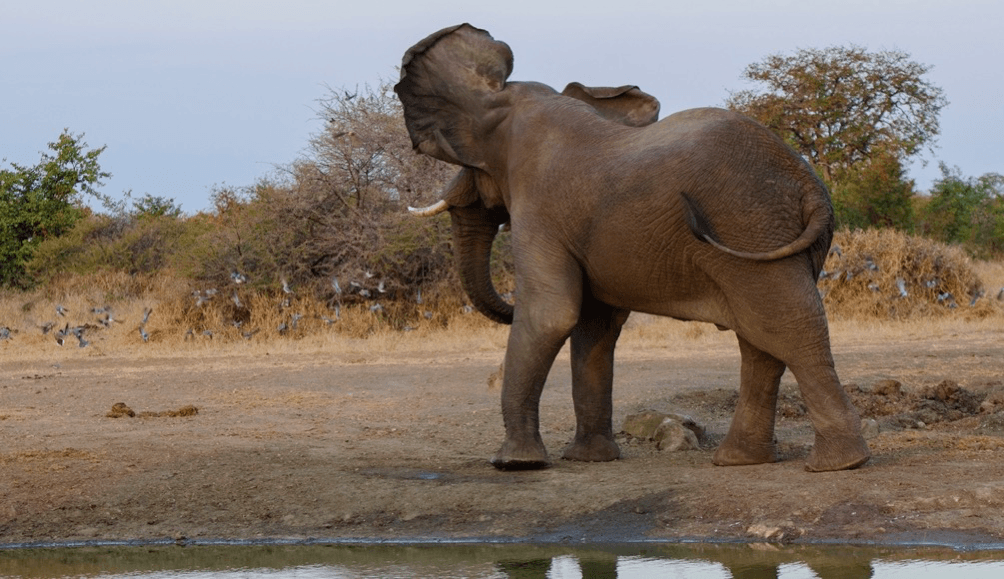 Then, prepare yourself for the ultimate in tropical escapes as you fly off to the beaches of Mauritius. Situated in the Indian Ocean approximately 560 miles east of Madagascar, Mauritius is a volcanic island with large rocky peaks almost completely surrounded by coral reef, an exotic composition that yields beautiful views both above and beneath the water. Considered the quintessential tropical paradise, Mauritius invites you to experience crystal-clear lagoons and silky beaches dotted with coconut palms. Land of rainbows, waterfalls, and shooting stars, Mauritius was first sighted by passing Arab dhows as early as the 10th century. The Portuguese visited around 1510, but it was the Dutch who took possession in 1598, giving the island its present name in honor of their head of state, Prince Maurice of Nassau.
The island became a port of call for ships en-route to India.
The Dutch introduced sugar cane which remains a pillar of the Mauritian economy today. In 1715 the French took over, renaming it "Ile de France" and eventually importing labor from Africa to work on the sugar plantations. With this, a love for rhythmic music and dancing was introduced to Mauritius and the 'sega' was born, a performance that is still a national tradition. In 1810, the British conquered the island. It was not until 1968, over one hundred and fifty years later, that the country acceded to Independence, becoming a Republic in 1992 and remaining a member of the Commonwealth. Nearly five centuries after its discovery, this jewel in the Indian Ocean has evolved into a harmonious mosaic of cultures and religions fused with Indian, Dutch, French, African, Asian and British influences. This amazing diversity is apparent not only in the island's architecture and people, but also in the variety of exceptional cuisine.
Friendly faces, luxurious hideaways, and best-kept secrets lie waiting for you in Mauritius. Tradewinds bring with them the scent of vanilla, orchids and spices. You can find a private cove and relax on the beach or indulge in one of the many water-sport activities such as paddle-boarding, diving, snorkeling, fishing, and sailing. Luxury awaits with incredible service. Spa services renew the spirit and rejuvenate the soul.
Settle into your Beach Front Suite at One&Only Le Saint Géran for a blissful four-night stay. Unwind in the splendor of a beautifully designed beach front haven. With an elegant separate bedroom, dedicated dining and living space, and a sun-filled spacious furnished private deck or balcony, allow your gracious butler to attend to every need as you soak up the mesmerising Indian Ocean views. After a total renovation - from beach-inspired interiors to state-of-the-art sports facilities and rustic feet-in-the-sand dining - One&Only Le Saint Géran has transformed into a thrilling retreat. This legendary 'Grande Dame' of Mauritius, nestled on a pristine private peninsula, is the ultimate tropical playground for romantics and adventurers alike.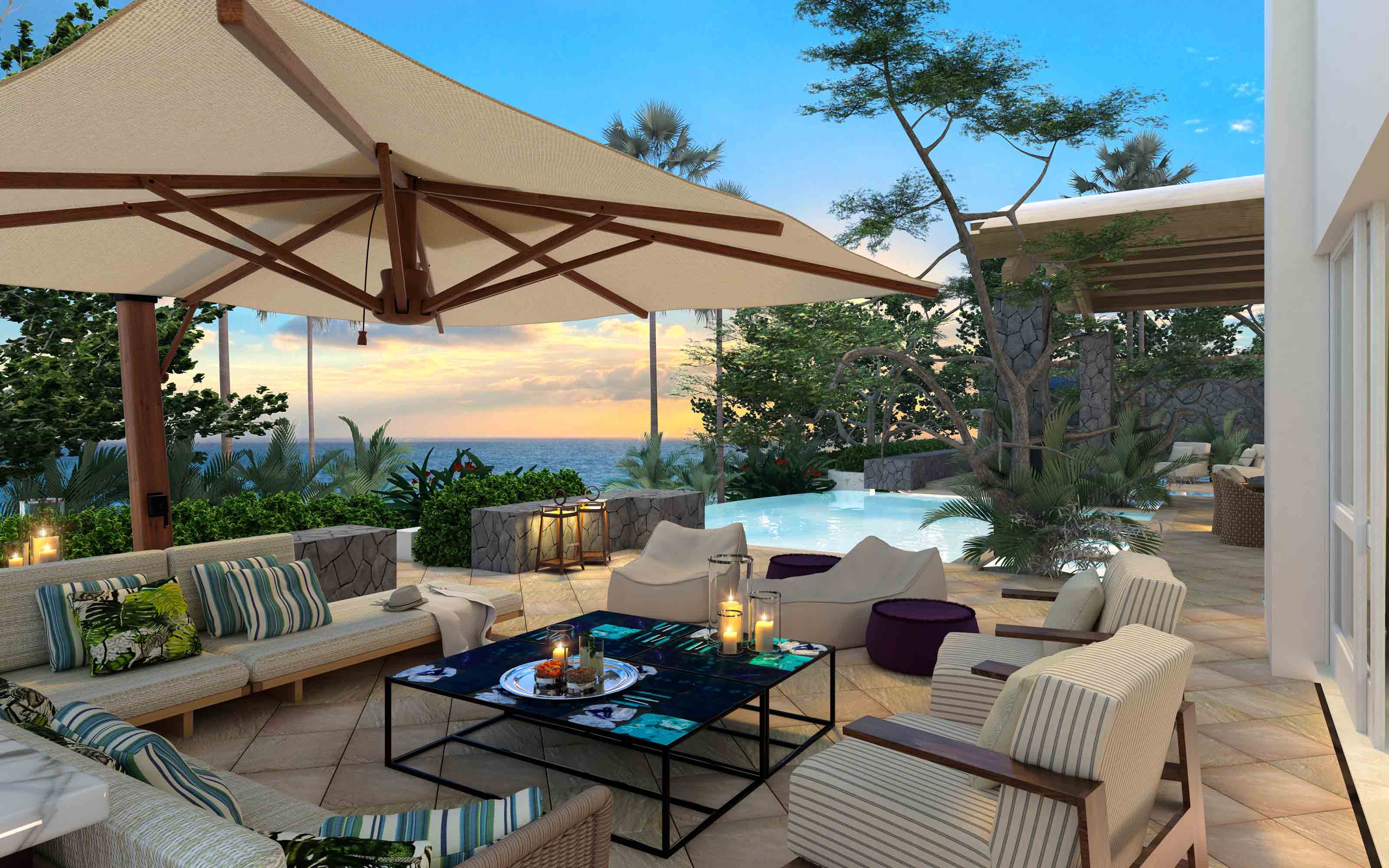 Surrounded by vibrant coral reef, the private peninsula offers two stunning coastlines where pristine white sands meet sparkling, swimmable waters: on the East the vast Indian Ocean fringed by swaying palms, and on the West, views of sugarcane covered mountains and a tranquil lagoon, perfect for trying the latest water sports. With a spectacular new swimming pool instated at Palm Grove, a total of three pools across the resort will now offer you your own dedicated space where you may relax in a unique atmosphere of your choice. 
CLUB ONE: Club One is the exciting new hub for all things active. Set on lush grounds at the north of the peninsula, it features a state-of-the-art indoor and outdoor fitness center with world-class sporting facilities and yoga classes. 
PAVILION BOAT HOUSE: Located in the surrounds of the secluded lagoon, the revitalized Pavilion Boat House will provide an inspiring hub for a range of water-based fun. From classic past-times like kayaking, stand-up paddle boarding and fly-fishing to thrilling pursuits like windsurfing and laser sailing, there's something for everyone. And no matter your age, ambition or ability, you can discover the fascinating wonders of the vibrant coral reef underwater world on a Glass Bottom Boat trip, a snorkelling expedition, or even up-close on a guided diving adventure.
A world of enchanting WILDLIFE surrounds one of the planet's largest protected coral reefs, blanketed in lush, fertile eco-systems. The island is blessed with some of the world's most amazing flora and fauna including the Pink Pigeon, Mauritius Kestrel, Echo Parakeet and the Aldabra Tortoise. One&Only Le Saint Géran brings you closer to these natural wonders, designing awe-inspiring encounters with our colorful wild neighbors.
INSPIRED BY ART: Discover the art of Mauritius with renowned artist, 
Salim Currimjee. One&Only Le Saint Géran takes great pleasure in working with celebrated local artist, Salim Currimjee, designing a colorful exploration of Mauritian art. Guests will have the opportunity to meet the legend himself and enjoy a private viewing of his work, before embarking on a tour of Port Louis' local artist studios and discovering the vibrant, immersive world of street art.
WORTHWHILE:  Tristan Bréville's unique Photography Museum in Port Louis steps back in time with more than 1000 vintage cameras. Clique Photographic Safari avails a world-class photo safari. Enjoy a walking tour of Port Louis and surrounds, learning to make the most of your existing camera equipment. 
From picnics to candlelight dinners to private dining on a boat or on the beach, One&Only Le Saint Géran provides exceptional dining in the middle of a turquoise sea.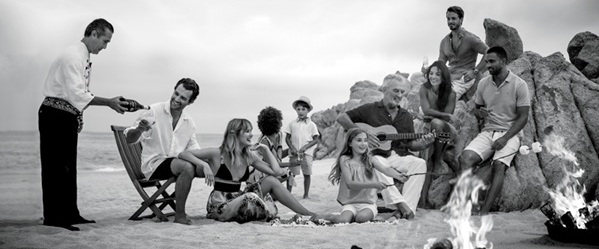 EXTEND your idyllic Indian Ocean holiday with a stay in the Seychelles Islands. NON-STOP flights operate 5 times a week from Port Louis to Mahe Island. (flight time only 2 hours 35 minutes) 

For Details and Pricing:  800-757-6422
© Resorts & Charted Courses
in association with Ker & Downey