Uniquely Boutique - featuring the S.S. Joie de Vivre

This year, Uniworld's newest Super Ship — S.S. Joie de Vivre — has brought the "joy of living" back to the rivers of France and to those who sail her! Step aboard your floating pied-à-terre featuring handcrafted furniture and fine antiques, original artwork, and signature accents inspired by 20th-century Parisian design. The S.S. Joie de Vivre, our brightly colored, chic and sophisticated "super yacht" on the Seine, will completely immerse you in all things French before you ever set foot onshore. In partnership with the design visionaries at award-winning sister company - the Red Carnation Hotel Collection - these unique ships have a stylish flair inspired by the rivers upon which they cruise, a blend of old-world elegance, the latest technological innovations, and ultra-luxurious amenities. 
featuring *PARIS TO NORMANDY* 

8 Days Paris-to-Paris 
sailings available weekly from March to October 2018  HINT:  Think Spring!
Travel back in time along the Seine from the City of Light's glittering Tour Eiffel to the iconic beaches of Normandy to the medieval capital of Rouen. Cruise from Paris through Normandy's countryside, uncovering its many charms: Richard the Lionheart's Chateau Gaillard, the medieval capital of Rouen where Joan of Arc was martyred, Monet's beloved home in Giverny and the famed Normandy beaches.
HIGHLIGHTS:
> Normandy has been the setting for many battles over the centuries including the D-Day invasion of WWII, so the Normandy Beaches mean different things to different people. You'll have a rare choice to visit several of its historic sites such as the Utah and Omaha Beaches and Juno Beach - or view the famous 11th-century tapestry depicting the Battle of Hastings.
> Experience a different side of Northern France's history with a choice to tour two majestic palaces: Versailles, once home to Louis XVI and Marie Antoinette; or Château de Malmaison, once home to Napoleon's first empress, Josephine.
> See the best of Paris in one of three ways via the "Heart of Paris" cruise and city tour, an exclusive "Do as the Locals Do" tour, or an exclusive guided "Let's Go" bike tour.
> There are plenty of opportunities to take part in more active experiences such as golfing at Rouen's Mont-Saint-Aignan and at Sainte-Mère-Église in Étretat, perched on the cliff high above the sea.
> Connoisseur Collection (select sailings) - Discover why UNESCO declared French cuisine a "world intangible heritage" with visits to the famous La Couronne restaurant where Julia Child had her first French meal, and a Normandy apple orchard. These are only a few highlights you'll enjoy on a culinary journey.
DAY BY DAY
DAY 1:  Paris (embark)
Arrive at Paris Charles de Gaulle Airport. If your cruise package includes a group arrival transfer or if you have purchased a private transfer, you will be greeted by a Uniworld representative and transferred to the ship.
DAY 2:  La Roche-Guyon, Vernon (Giverny) 
Today is a celebration of Northern France's natural beauty with an excursion to a splendid chateau and gardens situated in an equally grand hilltop setting - Chateau La Roche-Guyon; plus a chance to immerse yourself in the very landscapes that inspired Impressionist master Claude Monet at Giverny; or, take in the beautiful French countryside in a more invigorating way, with a guided bike ride from Vernon to Giverny. This evening, a special Captain's Welcome Reception and Dinner will be prepared for you.
DAY 3:  Rouen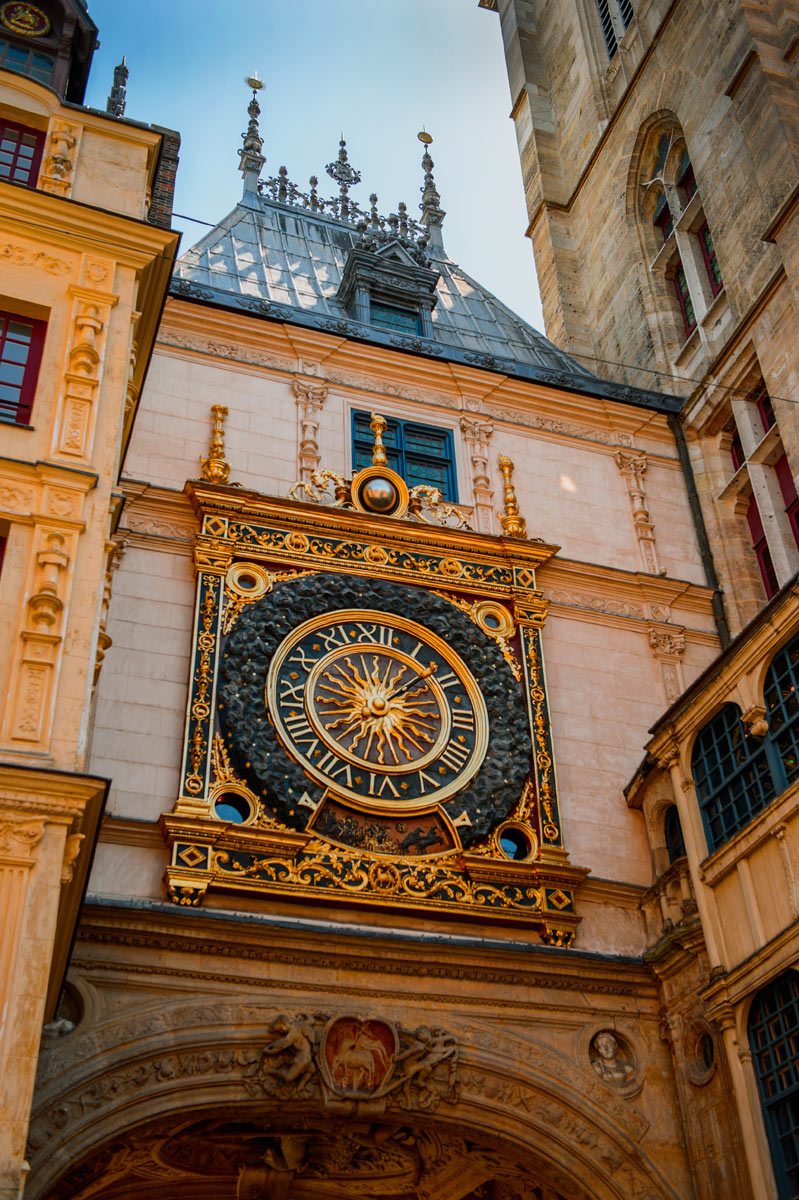 Walk in the footsteps of greatness in Normandy's medieval capital, a city with a historic quarter that remains amazingly intact. From the cathedral Monet painted dozens of times to the cross marking to spot where Joan of Arc was martyred, Rouen is a treasure trove for the culturally curious. The medieval capital of Normandy, Rouen has managed to preserve much of its historic core, despite being turned into a battlefield numerous times. The roll call of famous people who lived or died in Rouen is long and varied - Richard the Lionheart, Joan of Arc, Gustave Flaubert and Claude Monet are among them.
DAY 4:  Caudebec-en-Caux
(Honfleur or Étretat)
Golfing? On a river cruise? This delightfully unexpected excursion - a Uniworld exclusive - features a dramatic links course set atop Normandy's Alabaster Coast. In a word, magnifique. Not into golf? Stroll through seaside Honfleur, captured on canvas by generations of artists. Caudebec, a lovely little town on a serene loop of the Seine, is your base for one of two very different excursions: you can drive through the beautiful Calvados countryside to Honfleur, a delightful seaside harbor and city of painters; or head to the windy cliffs of Étretat for a game of golf.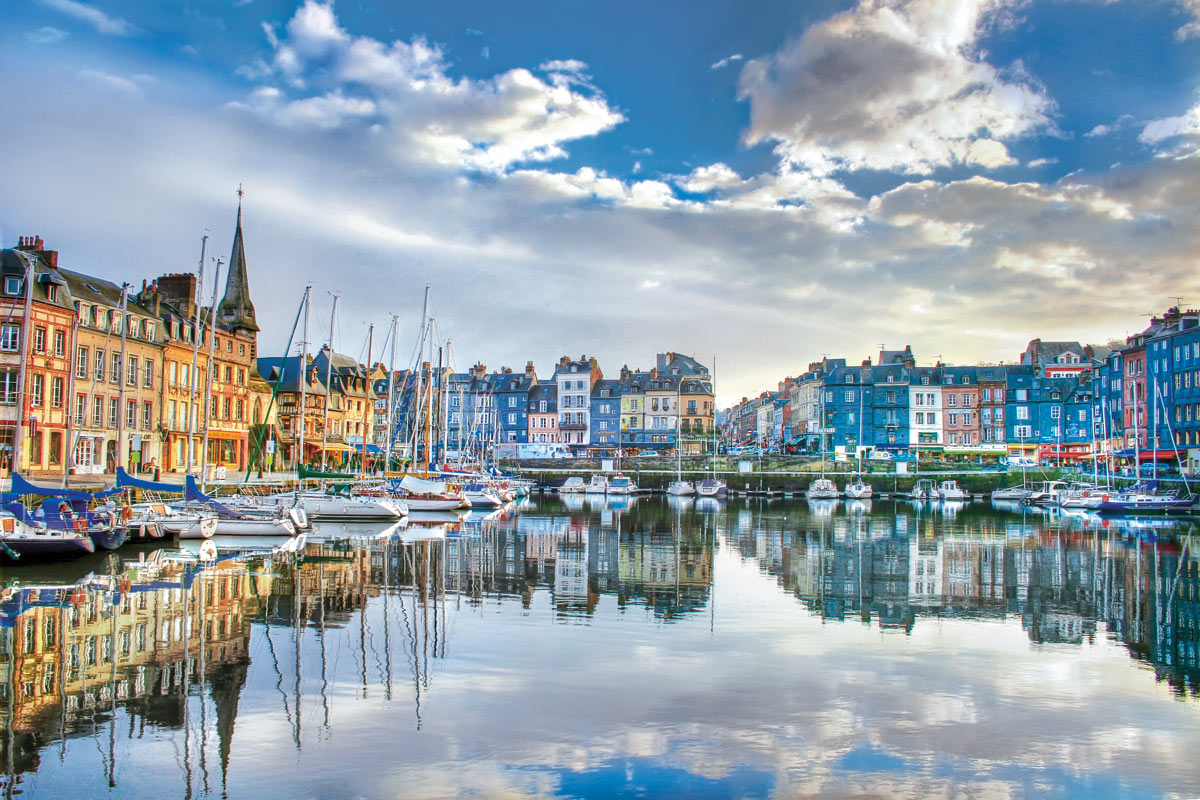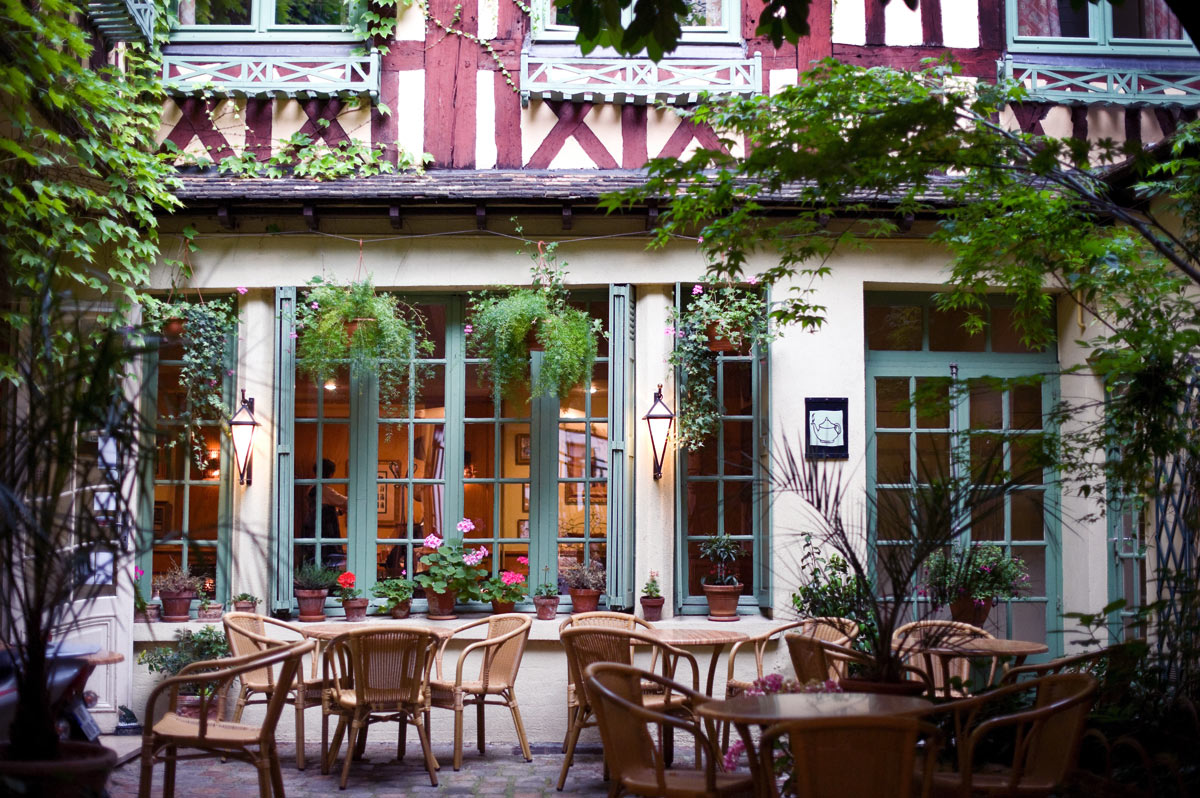 DAY 5:  Rouen (Normandy Beaches)
The Normandy coast will forever be associated with the Allies' D-Day invasion, a day that comes vividly to life today on an excursion to the beaches of 1944. Or travel even further into the past with an up-close look at the thousand-year-old Bayeux Tapestry, depicting the Norman conquest. Immerse yourself in the tactics, desperate courage and horrendous human cost of the 1944 Allied invasion of France, the first step in the ultimately victorious land campaign against the Third Reich. It began here, on these Norman beaches, each of which was assigned a code name by the Allies as they planned their attack.
DAY 6:  Mantes-La-Jolie (Versailles)

How did France's rulers live over the centuries? To find out, step into the private rooms of either the Palace of Versailles, the lavish palace built by the Sun King; or Château de Malmaison, home to Napoleon Bonaparte's Empress Josephine. A special Captain's Farewell Reception and Dinner will be prepared for you this evening.
DAY 7:  Paris
Whether you're a first-time visitor to the "City of Light" or you've been here many times before, there's something for everyone today in Paris. Enjoy a panoramic overview of the city; join a local expert for a walk through two much-loved neighborhoods; or pedal your way along the Left Bank, a fresh and fun way to take in the sights.
DAY 8:  Paris (disembark)
Disembark the ship and transfer to Paris Charles de Gaulle for your flight home. 
INCLUDING: 
7-night All-Inclusive cruise in a riverview stateroom on Uniworld's newest Super Ship - the S.S. Joie de Vivre
Free Internet and Wi-Fi access 
6 days of excursions, including "Choice Is Yours" options, all fully hosted by English-speaking local experts: Guided "Go Active," "Do as the Locals Do" and "Gentle Walking" programs
All meals onboard, prepared using the finest and freshest ingredients
Unlimited beverages onboard, including fine wine, beer, spirits, soft drinks, specialty coffee and tea, and mineral water
All transfers on arrival and departure days
All gratuities, both onboard and onshore
Cultural enrichment, including a Signature Lecture: "The Seine River in Impressionist Paintings"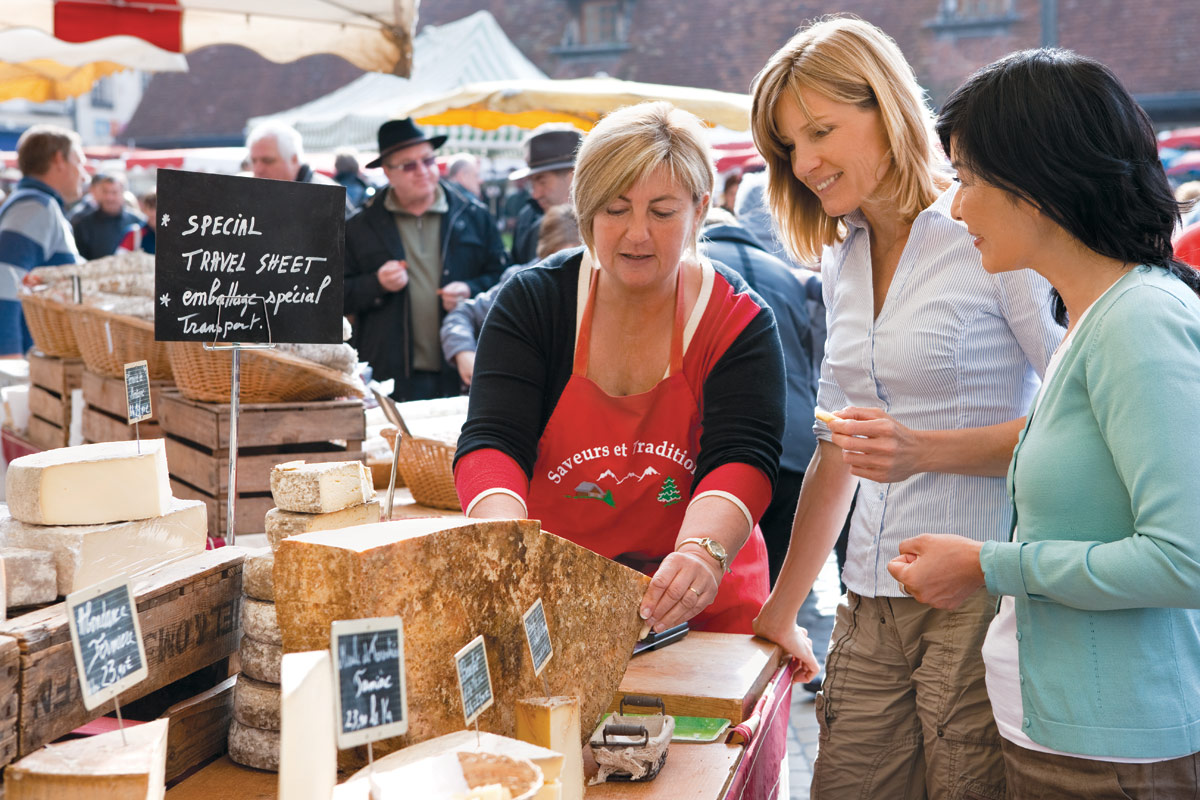 Note: Extend your stay in France either pre- or post-cruise.
Sailings available weekly from March to October 2018
Cruise Fares starting from $3,799 per person
Call for details and pricing 800-757-6422