India Family Discovery
Bursting with wild colors, mind-spinning complexity, and a roiling, exuberant humanscape, India is a thrilling and wonderfully different travel destination. But it can also be intimidating, especially with a family in tow. We've carefully developed this itinerary to reveal some of northern India's most compelling urban sights and tucked-away countryside treasures, all the while keeping you and your family well fed and rested, happily entertained, and altogether at ease.
Over 13 days you'll stroll through vibrant bazaars and spice markets,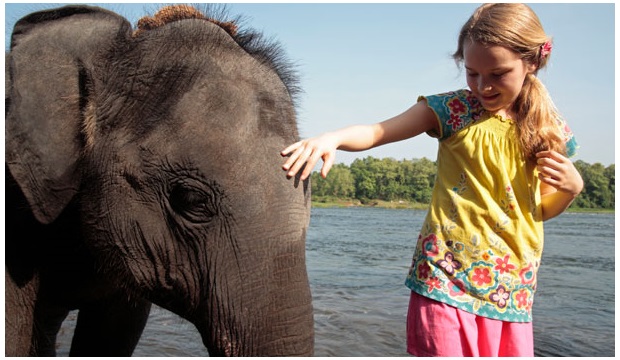 get henna tattoos, savor aromatic cuisine, meet local children, and commune with elephants. You kick things off in Delhi, exploring the old town by rickshaw and its newer monuments by foot. Then it's off to Agra to meet rescued sloth bears, behold an enormous 16th-century citadel, and feast your eyes on the storied, shimmering Taj Mahal. Journeying into the Rajasthan countryside, you stop in the quaint hamlet of Ramathra, where an ancient fort is your home. By jeep, camel cart, boat, and your own two feet, you check out untouristed farming villages, birdlife, and geological formations. Moving on to pink-hued Jaipur, you feast your eyes on the ornate City Palace, amble through an astronomical observatory unlike anything you've seen, and learn to make kites with a local family. By the end of this adventure, you'll see why we tout India as one of the world's great family destinations!
Take in some of northern India's top attractions, including the Taj Mahal and the desert forts and palaces of Rajasthan.
See Delhi through the eyes of a street child turned guide, and enjoy an introduction to the city's traditional sport of pigeon racing.
Get off the beaten path in charming, remote Ramathra, where your accommodation is in a renovated 350-year-old fort.
Enjoy imagination-sparking activities, like kite making, hands-on farming, and visits to villages that are home to traditional arts.
 
Suggested Itinerary:
Day 1:  Arrive in Delhi
Upon arrival at Delhi's airport (most likely at night), our representative meets you and takes you to your hotel to rest up for the adventure ahead. Tomorrow you'll begin exploring this pulsating capital city, where no less than eight empires rose and fell over 5,000 years. When Bombay and Madras were mere trading posts, Delhi had already logged five centuries as seat of an empire. Synonymous with power and imperial sovereignty, Delhi captivated Hindu kings, Mughal emperors, and the British Raj - all of whom centered their realms here for a time and left behind distinct legacies.
The Imperial - B

Day 2:  Delhi
Enjoy a leisurely morning to recover from your long flight. After breakfast you and your guide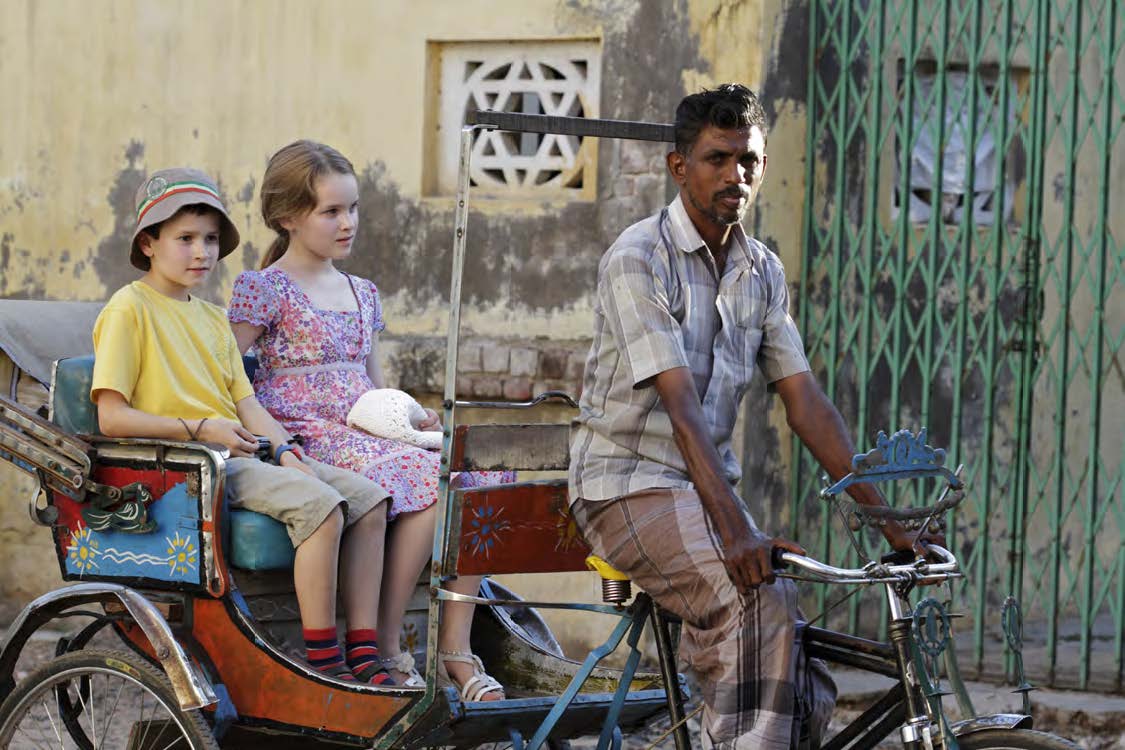 set off to see a side of Delhi that few visitors do: inner city street life. Your young guide knows it well, having himself worked and lived on the streets. He leads you on an educational walk through the bustling alleyways of Paharganj, offering insight on what it's like to be homeless here and trying to survive. Thanks to the Salaam Baalak Trust, a pioneering youth program helping children living at the railway station to build healthy lives, he's been trained as a tour guide. You swing by the trust's office to learn about its efforts, no doubt coming away amazed by what some of these kids have achieved.
Next you dive deeper into Old Delhi, the Mughal capital established by Shah Jahan in 1638. At the famous Red Fort, where Jawaharlal Nehru unfurled the flag of newly independent India on August 15, 1947, you trade vehicle for bicycle rickshaw. Weave through the warren of crooked, congested alleys off Chandni Chowk, one of India's oldest and busiest bazaars; and see the Jama Masjid, one of the largest mosques in India and Shah Jahan's last architectural triumph.
Along the way the treasure-hunting younger set looks for clues and the whole family spends a little time with friendly pigeon racers. The sport of pigeon racing is a relic of the British Raj kept alive in Old Delhi and other parts of India by a stalwart group of enthusiasts, some of whom keep as many as 200 pigeons. This evening you can kick back with dinner at the hotel, or venture out to a nearby restaurant; your Trip Leader is always happy to provide recommendations.
The Imperial - B
Day 3:  Delhi
This morning you strike out to see some of New Delhi's monuments, which are sure to impress architecture buffs and those in the making. Humayun's Tomb, an exquisite predecessor to the Taj Mahal, is a prime example of early Mughal architecture and garden layouts. Nearby Rajpath (the "King's Way"), one of the India's most important avenues, is the architectural pinnacle of Lyuten's New Delhi and host to the annual Republic Day Parade. At the western end of Rajpath is Rashtrapathi Bhavan, former home of the viceroy and the current residence of the India's president, and towering over the eastern end is the India Gate, Delhi's Arc de Triomphe.
Depending on time and your energy levels, you may go on to visit other city highlights, including the striking Qutb Minar, an elaborate complex of crumbling walls surrounding a stunning, 240 foot-tall minaret - the tallest in the world - constructed by invading Afghans to commemorate their victory over the Hindus in 1193. You may also stop in at Lodi Garden, a great place for relaxing and playing a few games (Treasure hunters: keep your eyes open for clues!) and Delhi's main Sikh temple, Gurdwara Bangla Sahib.
The Imperial - B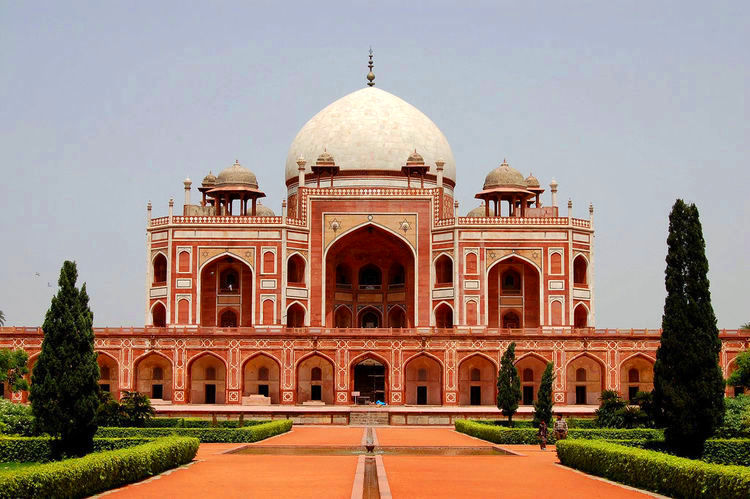 Day 4:  Agra 
Bidding adieu to Delhi, you drive to Agra. En route you stop at the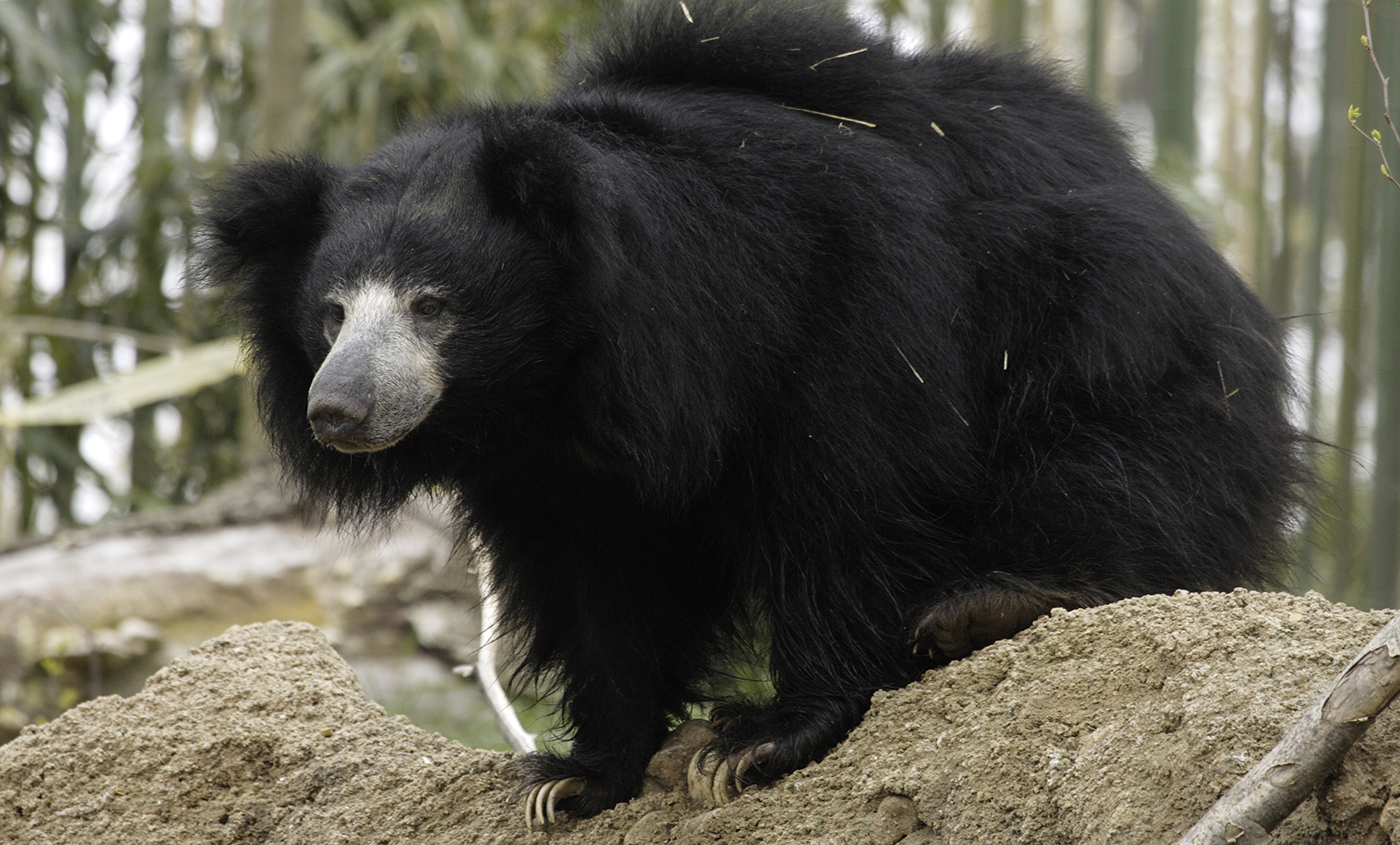 Agra Bear Rescue Facility, a sanctuary for rescued "dancing bears". For centuries the Kalandar nomadic tribe has - using inhumane methods - captured sloth bears and trained them to perform for emperors and tourists. Thanks to the efforts of Wildlife SOS, the conservation organization that operates the center, hundreds of bears have been rescued and the Kalandar people are being assisted in developing alternative ways to earn a living. After making some new furry friends, you head to your Agra hotel.
This afternoon there's time to time to relax by the pool before your sunset visit to the Taj Mahal, described by Lord Curzon as "without flaw or blemish, exquisite, irresistible, impossible to criticize, incapable of improvement, the most perfect structure in the world." Constructed by Shah Jahan in memory of his wife, Mumtaz Mahal, the Taj is the most famous Mughal monument and the most extravagant ever built for love. Alongside your knowledgeable guide you wander through the inner chambers and marble paths, marveling at the palace's architectural brilliance.
ITC Mughal - B
Day 5:  Agra
If you're up for an early wake-up call, you can return to the Taj Mahal to see it light up at sunrise, then have breakfast at the hotel. Afterward it's off to the Agra Fort, a UNESCO World Heritage Site sure to delight travelers of all ages. This enormous 16th-century citadel made of red sandstone was the work of Akbar the Great and stands as a testament to his renowned military might and architectural genius. The fort was occupied by his grandson, Emperor Shah Jahan, who was later imprisoned here, left to gaze at the Taj Mahal until his death. 
From the fort you stroll through the old city, passing the gigantic Jama Masjid and a Shiva temple
adorned with silver lingam. Narrow lanes lead you by shops selling items used to decorate the images of gods and goddesses, by houses with ornate façades in the Rawat Para spice market, and by Namak Ki Mandu, where you find craftspeople extracting gold and silver for use in Ayurvedic medicines. By the end of the walk at Akbari Mosque, gateway to Kinari Bazaar, some of the local artwork may have rubbed off on you in the form of henna tattoos. Henna, a flowering plant used to dye everything from skin to wool, has facilitated the traditional, often ceremonial brown and red body art in India for thousands of years. (Don't worry, the tattoos only last a couple of weeks!)
ITC Mughal - B
Day 6:  Ramathra
After breakfast depart for Ramathra, stopping en route to explore a real-life ghost town: the UNESCO World Heritage Site of Fatehpur Sikri (City of Victory). Built by Akbar to celebrate the birth of his heir (the future Emperor Jahangir), Fatehpur Sikri served as capital of the Mughal Empire from 1571 to 1585 and was, according to English traveler Ralph Fitch in 1585, "considerably larger than London and more populous." Fatehpur Sikri was abandoned in 1585 - some say because Akbar turned his attention to fighting Afghan tribes and chose a new capital, others say because there wasn't enough water to support the population - but its collection of elegant red-sandstone palaces, mosques, and public buildings, are perfectly preserved and a sight to behold.
After exploring the desert gem and stopping for a picnic lunch, you complete your journey to remote Ramathra in midafternoon. This picturesque farming hamlet sits in the fertile Kalisil River Valley between two of India's most famous wildlife reserves, Keoladeo Ghana Bird Sanctuary and Ranthambore National Park. The region is rich with flora and fauna, and is dotted with quaint agricultural villages inhabited by friendly people who still practice traditional ways of life.
For the next two nights your home is a renovated 350-year-old fort, which overlooks farmlands and Kalisil Lake. There's time to freshen up before you walk the fort's ancient ramparts and take to the lake for a sunset boat ride. During your time on the water, you may spot kingfishers, cranes, and myriad other birds.
Ramathra Fort - B,L,D
Day 7:  Ramathra
The day is yours to leisurely discover Ramathra and its environs, an area that is wonderfully undiscovered by tourists. In fact, the folks you encounter are likely to be as curious about you as you are about them. Using multiple forms of transport - younger travelers may be especially interested in the jeeps and camel carts - you will visit villages, farms, and shrines, witnessing the locals going about their day-to-day rituals. You also have ample opportunity to explore more of Ramathra Fort and the natural wonders that surround it - from caves to the spectacular Chuaki Gorge. As dusk approaches, climb to the top of the fort to gape at the breathtaking valley aglow in the setting sun.
Ramathra Fort - B,L,D
Day 8:  Ramathra to Ranthambore National Park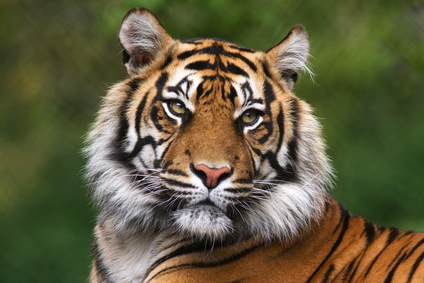 From Ramathra you drive about two hours through Rajasthan's beautiful countryside to Ranthambore National Park, famous for its growing population of Royal Bengal tigers. Arriving in time for an afternoon game drive, you join an expert naturalist to explore the reserve, which is forested with deciduous trees, dotted with natural and manmade lakes, and sprinkled with spectacular ruins. Keep your eyes open for the tigers, while looking deeply into the woods, brush, and water for other wildlife including crocodiles, leopards, sloth bears, langur monkeys, deer, and some 270 bird species.
Later retire to the Oberoi Vanyavilas, a luxury tented camp that was recently voted the very best hotel in the world by readers of Travel + Leisure. There's time to dip in the pool or indulge at the spa before a scrumptious dinner under the stars.
Oberoi Vanyavilas - B
Day 9:  Ranthambore National Park
Rise early and hop into a jeep to explore the reserve by jeep with an expert naturalist. Then return to camp for a hearty breakfast and plenty of downtime. Late afternoon head out on another game drive in search of elusive tigers and other interesting critters. Up for a different - and thrilling - view of the park? If so, opt for a hot air balloon ride. Tonight you and your family sit down to another meal al fresco.
Oberoi Vanyavilas - B
Day 10:  Jaipur
After breakfast you're off across the semi-arid landscape to Jaipur. The drive is picturesque, and takes you through several Rajasthani villages. In time for lunch, you arrive at your next accommodation, an amazing family-friendly property nestled in the Aravalli Hills on seven serene acres. Inspired by Rajasthani architecture, the Tree of Life Resort and Spa features local designs. It, in turn, inspires relaxation and sets the scene for family poolside fun. Your afternoon is all about downtime: the younger set may want to hit the bell-shaped infinity pool while adults lounge nearby, taking in the majestic surroundings.
Tree of Life Resort & Spa - B
Day 11:  Jaipur
Early this morning you visit Galta Temple, where hundreds of monkeys arrive each morning to be fed banana by local priests. The practice is considered an auspicious way to begin the day, and the priests don't mind sharing the ritual with you. Next it's into Jaipur proper. As soon as you enter through one of its seven gates, you see why it's known as "the Pink City"; rose-hued buildings rise at every turn. It was founded in 1727 by the warrior-astronomer Maharaja Jai Singh II and was home to the Rajputs, a group of warrior clans that ruled this part of India for a thousand years.
You'll tour the City Palace and its courtyards, public buildings, palaces, and zenana mahals (harems). While the complex's layout is Mughal, architectural details draw from centuries of Rajput and Jain styles. Amid its collection of palaces is the seven-story Chandra Mahal (Moon Palace). Pop into its museum to see a fine selection of textiles and costumes from the royal wardrobe. A hop, skip, and jump away is your next site, the Jantar Mantar. This wildly constructed astronomical observatory, constructed in the early 1700s by Maharaja Jai Sing II, captures the imagination of people young and old.
After looking around, set off for a stroll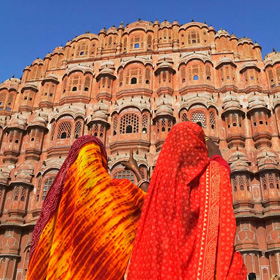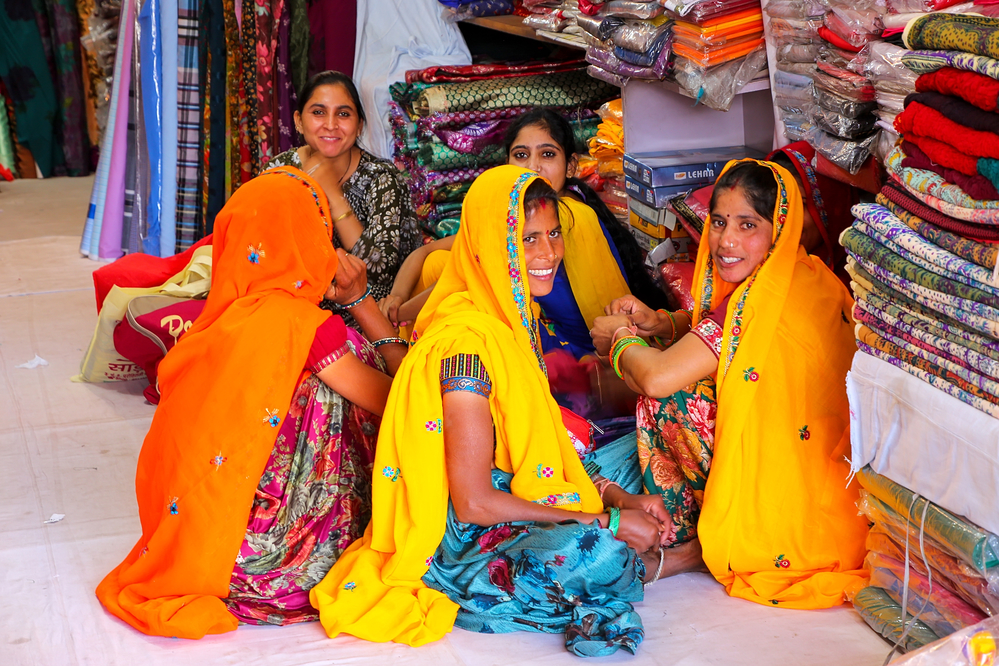 through the hubbub of ancient Johari Bazaar.  Rickshaws, cows, bejeweled women, and men with shockingly pink turbans pass by as you soak up spice aromas and vibrant street life. Kids may be inspired to interact with some of these intriguing characters as part of the Jaipur treasure hunt.
Sure to be a highlight of the day is when you spend time with a local family learning how to make kites. Kite flying is extremely popular in India, which explains the prevalence of kites throughout the bazaar. Your new friends show you the ropes, helping you construct your own kite out of colorful paper or silks and thin bamboo. Back at the resort tonight, you can practice getting it up in the air.
Tree of Life Resort & Spa - B,L
Day 12:  Jaipur
Today you begin with a stretch of the legs in the hills just north of town, where you enjoy a short, beautiful hike to a Meena tribal village. After meeting villagers and learning about their unique way of life, brunch is served at a nearby inn. After brunch you're off to nearby Amer Fort, also called Amer Palace because of its opulent internal complex, constructed of red sandstone and white marble, and adorned with mosaics, paintings, and silver. (Amer is often pronounced "Amber" by visitors.) One of India's most famous forts, it was constructed in the 1590s on four levels by Maharaja Man Singh, the commander of Akbar's army. Head inside to check out the Kali temple, the Hall of Victory, and the Hall of Pleasure, among other interesting nooks and crannies.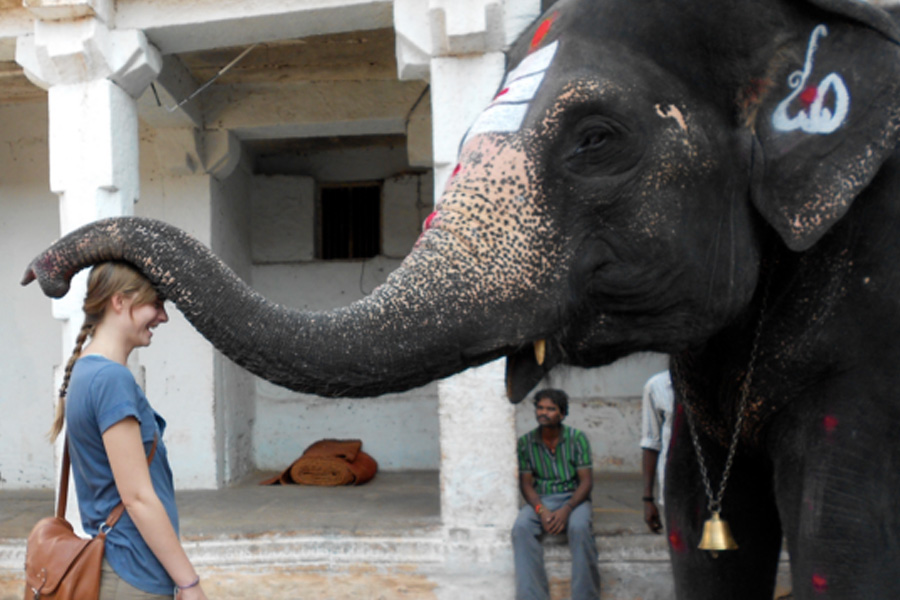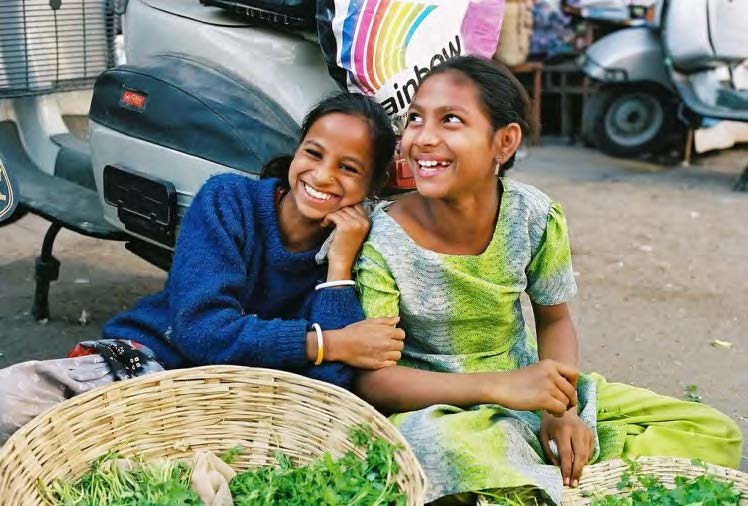 From here you return to the rural surroundings of your hotel, where you'll ride (and drive!) a tractor in the fields of a nearby village, learning about the community as you go. You also have time to meet Chaaju, whose family has been here for three generations. A potter by profession, he is one of the few who still uses a special mud and the deft skills of his hands. Chaaju is happy to let you try to craft your own pottery on his potter's wheel.
Tree of Life Resort & Spa - B
Day 13:  Fly to Delhi
The morning is yours to relax or get in some last-minute exploring and shopping. Or, if you're not done exploring, make an optional excursion to Sanganer village, home to a bustling, famous handmade paper and block printing industry.
Then you bid a fond farewell to Jaipur and fly one hour to Delhi. After landing you're met at the airport and taken to the Trident Gurgaon, where dayrooms have been reserved until 10:00 p.m. Tonight you're transported to Delhi's airport for your international flights home (most depart at night).
Trident - B
On this Custom Trip, we'll tailor the itinerary to your family's ages, interests, abilities, wishes, and schedule, weaving together the right balance of engaging cultural, historical, and active experiences, as well as lodgings, dining options, pacing, and insider moments that suit your family best. And of course, there's plenty of fun.
Private departures available January-April and July-December
in association with GeoEx/Geographic Expeditions